The International Business Times reports that Russia has undertaken a flurry of MiG-29M fighter jet construction producing as many as 46 new supersonic aircraft leading to speculation that a secretive deal to sell the 1616MPH (2600kmh) warplanes.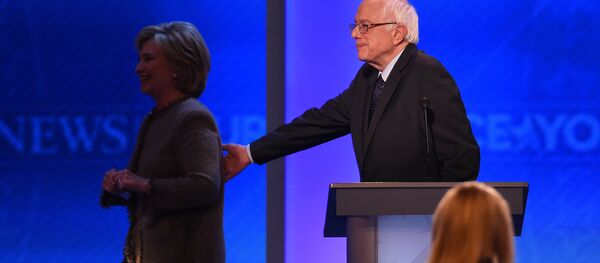 Moscow has provided no official confirmation about which country, if any, has signed a contract to acquire the fighter jet that analysts estimate is worth upwards of $2 billion although qualified speculation suggests that the purchaser may be the Egyptian government.
The belief that the Egyptian government of President Abdel Fattah el-Sisi is the buyer is predicated upon an Egyptian media report that the country's minister of military production traveled to Moscow in March to discuss military cooperation. Russia has also looked in recent years to China, India, and Iran as potential markets for its military hardware. 
Analysts believe that conducting a deal for the 46 supersonic aircraft with Iran is unlikely given that the deal would likely fall victim to a veto by members of the United Nations Security Council under the terms of last year's Iran nuclear deal.
Analysts are downplaying the possibility, but India may be an equally likely partner in light of the two country's cooperation in the Sukhoi/HAL FGFA fifth-generationT-50 fighter jet program and may make sense as New Delhi looks to patch a capability gap vis-à-vis China until the fifth generation fighter goes into serial production in 2017.Given the short wait until the T-50 becomes combat ready, the purchase of an entire 46 aircraft fleet may be excessive even in an increasingly tense region.
Beijing seems to be the least likely trade partner for the MIG-29M in light of reports of new J-20 fighter jets surfacing over the skies of China signaling that the warplane program is nearing a critical phase before mass production. 
Ultimately, the sale of 46 MiG fighter jets would be a boon for Russia's military aviation industry. The once iconic MiG aircraft company, now known as Mikoyan, has been hit since the 1990s with lost deals and production slowdowns falling behind Russia's other major aircraft manufacturer Sukhoi.
The rumors of a major fighter jet deal are also in keeping with a statement from Russian President Vladimir Putin earlier this month that Moscow would look to increase military exports in the coming years.
"The exports of Russian-made weapons and military equipment have reached $4.6 billion, and our contract portfolio is worth more than $50 billion," said Putin in early July. "Russian weapons and military equipment have proven efficient and reliable in vastly different conditions."