The Polish air force reveled in the simulated experience of Moscow's advanced 1,616MPH (2600kmh) MiG-29M fighter jet as Warsaw prepares for the mythical threat of Russian aggression.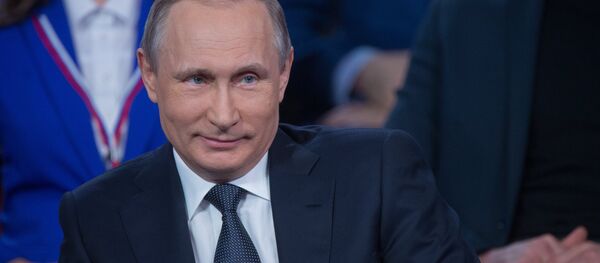 The simulator has a digital visualization system with six projectors that provide 3D images on a spherical screen surrounding the simulator's cabin. The high-tech simulated replica cost nearly $6 million is stationed at Poland's 23rd Air Base in the town of Minsk Mazowiecki.
The system allows Polish pilots to work through dogfights, intercepts, and in-flight emergency procedure training. The system's cabin is an exact replica of the cockpit of the MiG-29M with indicators, switches, and displays in a format compatible with the actual instrumentation of the fighter jet, explained Col. Marciej Trelka, the commander of the 23rd Air Base in Minsk Mazowiecki.
Pilots using the simulator will be able to train for all types of situations, says Col. Trelka including "dogfights, building captures and almost all emergencies that may occur during a real flight. This can be a fire, an engine failure or failed generator, and also pilot disorientation."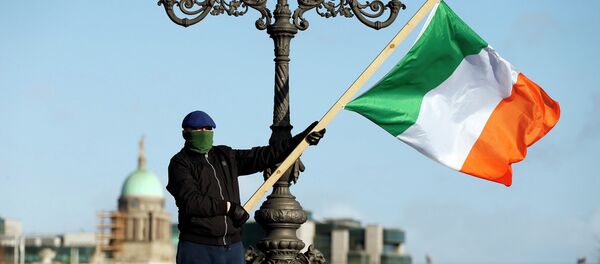 Poland announced the acquisition of the simulator that is now operational two weeks ago and the system is now operational. Trainees are able to employ the full range of weaponry for the MiG-29M platform including the GSh-30-1 gun, R-27, R-73, and R-20 air-to-air missiles (AAMs), S-8 and S-24 unguided air-to-ground rockets, as well as OFAB-100-120, OFAB-250, and OFAB-500 unguided bombs.
The move to train Polish fighters with and for the MiG-29M comes in the wake of Poland demanding that NATO stage a permanent troop presence on its border with Russia – a demand that the defense alliance agreed to during the Warsaw Summit. 
NATO has ramped up its provocations on Russia's border in recent months culminating in the massive Anaconda War Games featuring over 30,000 forces and heavy equipment in an effort led by the German Army on the 75th anniversary of the Nazi invasion of the Soviet Union.

Russian President Vladimir Putin has long scoffed at the Cold War rhetoric of 'Russian aggression' or militarist fantasies that Moscow plans to invade NATO members. 
"I think that only an insane person and only in a dream can imagine that Russia would suddenly attack NATO. I think some countries are simply taking advantage of people's fears with regard to Russia," explained Putin. "They just want to play the role of front-line countries that should receive some supplementary military, economic, financial or some other aid,"
​That appears to be precisely the role that Poland is intent on playing and they have an awesome MiG-29M to show for it.