MOSCOW (Sputnik) — Russian servicemen have been carrying out regular humanitarian aid deliveries to various parts of Syria amid internal hostilities.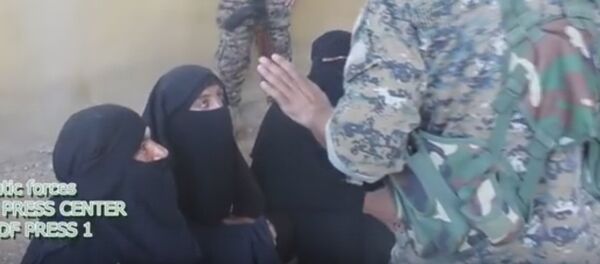 "Aircraft of the Abakan Air, Russian aviation company, has dropped 21 tons of UN humanitarian cargos with sugar, salt, and corns on Deir ez-Zor, which had been besieged by Daesh terrorists," the bulletin issued on late Sunday said.
The ministry also noted that low-income families in the Syrian provinces of Aleppo and Latakia had received two metric tons of humanitarian cargos.
"Low-income families of Hirqo (Latakia province) and Duarina (Aleppo province) have received more than two tons of humanitarian cargos with flour, rice, canned meat and fish," the bulletin said.
Syria has been mired in civil war since 2011, with government forces loyal to President Bashar Assad fighting a number of opposition factions and extremist groups. On February 27, a US-Russia brokered ceasefire came into force in Syria. Terrorist groups such as Daesh, as well as Jabhat al-Nusra Front, both outlawed in Russia and a range of other states, are not part of the deal.