On Thursday, the Syrian Democratic Forces (SDF), a militant group predominantly consisting of Kurdish fighters, reportedly captured the three extremists who were trying to escape the besieged town. The runaways wore women's full black veils to mix in with civilians leaving the town. The video of a detention was posted on YouTube.
In the video, the captives with veiled faces are being interrogated by the SDF members. Eventually, the detainees get undressed to their pants in evidence they are not civilian women.
One of the suspected Daesh members also reveals in the footage that he was a sniper in Manbij, as Storyful news verification service reports.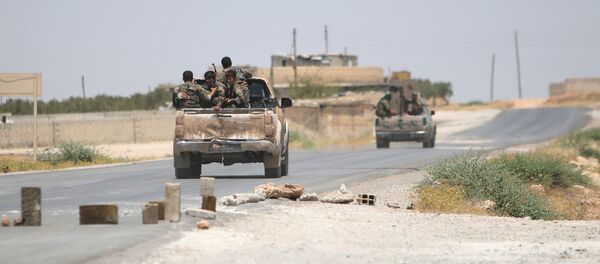 The battle for Manbij
was initiated
in late May, when SDF announced an offensive against Daesh. Since then the town that is used by the terrorists as a pipeline for oil deliveries, has been encircled by the Syrian Arab Coalition forces.
On the same day the video emerged on the Internet, SDF gave "the last remaining chance for besieged members of Daesh to leave the town," before the major offensive began. However, Daesh hasn't responded to the order and the majority of the militants remained in the town, shelling opponents.
It is believed that hundreds if not thousands of civilians are still in the town and they may be used "as human shields and as bait," Operation Inherent Resolve spokesman Col. Chris Garver said.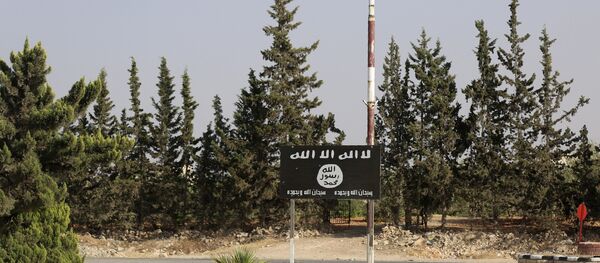 Prior to the warning, many civilians have fallen victim to the ongoing struggle. On Tuesday, US-led coalition carried out an airstrike that mistakenly struck civilians rather than the intended target — Daesh. The airstrike killed at least 65 people and was followed on Wednesday by another airstrike in Toukhan Al-Kubra that killed 140 civilians. Experts believe that the death toll from the bombing may be
much higher than initially reported
.
Still, the fights in town's vicinity continue to intensify. On Friday, a total of 20 airstrikes on Daesh positions have been conducted by the US-led alliance, the terror organization's Amaq news agency reported. Sporadic fights also spiked consistently between SDF and Daesh in the north of the town, Al Jazeera reported.
According to UN data, more than 250,000 civilians have been killed and 12 million displaced since the Syrian civil war began in 2011.