​Out of four shocking attacks that rocked Germany last week three were carried out by refugees from the Middle East. On July 18, Riaz Khan Ahmadzai, a 17-year-old asylum-seeker from Afghanistan, wounded five people near the Bavarian city of Würzburg.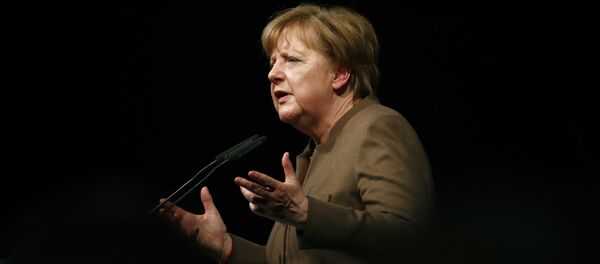 On July 24, a 27-year-old Syrian migrant, whose asylum claim was rejected a year ago, detonated an explosive device at a café in the city of Ansbach, Bavaria, leaving 12 bystanders injured. The same day, a 21-year-old Syrian refugee
hacked a pregnant woman to death
with a machete in the city of Reutlingen, Baden-Württemberg.
These attacks, driven by jealousy, psychological trauma and Islamist sentiments, have poured gasoline on the already fierce debate on Germany's open door policy, the migrant crisis, as well as the government's and specifically Merkel's response to it.
"I think that Merkel has no idea how to tackle the desperate situation with migrants," political analyst and an expert on interethnic conflicts Evgeny Mikhailov told RT.
Political analyst Alexey Simoyanov echoed these sentiments. "After all, Merkel has acknowledged that multiculturalism has failed. The problem is that she has not offered an alternative strategy," he said.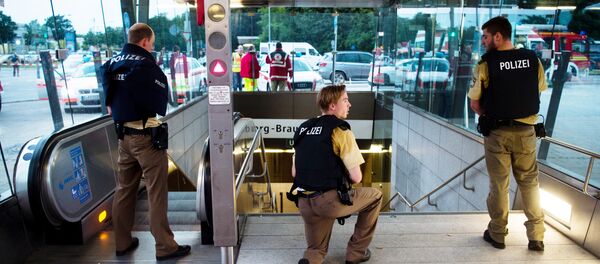 Germany's migration policy has its major drawbacks. Programs aimed at helping migrants siphon funds away from resources allocated for local population. This has fueled unemployment and hampered economic growth, the expert added.
Less than 12 months ago the situation was different. Germans and foreigners praised Merkel for her efforts and readiness to help those fleeing violence in the Middle East and Africa. She was even rumored to have been on the Nobel Peace Prize short list.
Merkel's domestic popularity was first put to the test by the New Year's Eve sexual assaults in the city of Cologne. Meanwhile, rightwing populist party Alternative for Germany has significantly improved its poll standings, a testament to the fact that establishment parties are not doing a very good job of tackling the crisis.
© AP Photo / Juergen Schwarz
Right-wing demonstrators hold a sign "Rapefugees not welcome - !Stay away!" and a sign with a crossed out mosque as they march in Cologne, Germany
Right-wing demonstrators hold a sign "Rapefugees not welcome - !Stay away!" and a sign with a crossed out mosque as they march in Cologne, Germany
© AP Photo / Juergen Schwarz
In May, Vice President of the Brookings Institution Kemal Dervis outlined two possible ways that the country's future could unfold amid the unprecedented influx of refugees. Two months later what he referred to as the worst-case scenario has turned into reality.
"If, in the worst case, a terrorist attack were to occur – especially one that could, in some way, be linked to refugees – the nationalist-populist reaction would be powerful, potentially weakening the very fabric of German society," he suggested.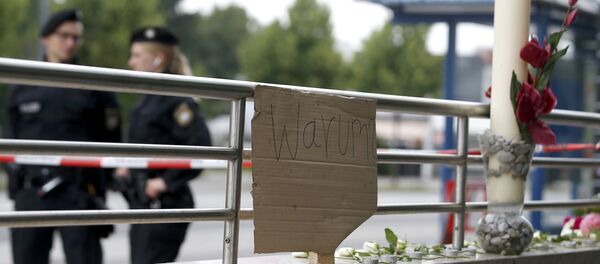 The upcoming federal elections, scheduled to take place between August 27 and October 22, 2017, will show whether Dervis' assessment is correct. But there are indirect indications that he is right. For instance, according to some reports, Ali David Sonboly, an 18-year-old German of Iranian origin, ranted about "f****** foreigners" amid his
shooting spree
in Munich that left nine people dead.
The gunman, was not affiliated with Islamist groups, but instead drew inspiration from mass killers like far-right extremist Anders Breivik.
"One need hardly be a far-right German to be unnerved that young people welcomed warmly to the country only a year ago, penniless and in need of sanctuary, now want to kill their 'infidel' hosts," security expert John Schindler, who worked as a National Security Agency analyst and counterintelligence officer, wrote for the Observer.
For Chancellor Angela Merkel, the implications of the recent wave of domestic violence "promise to be politically harmful, and perhaps lethal," he noted, adding that "lack of faith in Merkel is spreading."