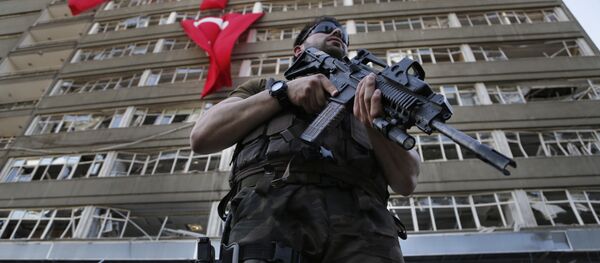 MOSCOW (Sputnik) — On July 15, a coup attempt took place in Turkey, which was suppressed the following day. Soon after the attempt, media reported that Russia had allegedly intercepted Turkish military communications indicating preparations for a military uprising were underway. The information was reportedly passed on to the Turkish leadership hours before the beginning of the coup.
"I do not have information about it," Simsek told journalists.
Simsek is currently heading a high-ranking Turkish delegation on a visit to Moscow to discuss a wide-range of bilateral issues following the thaw in relations between Russia and Turkey after Ankara shot down a Russian Su-24 military plane last year.