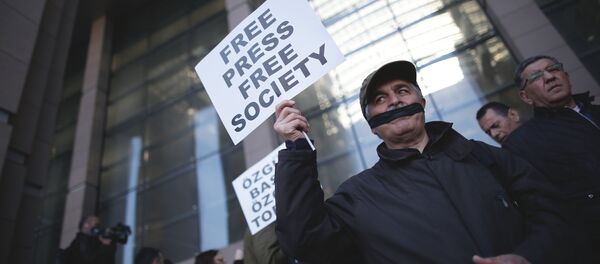 WASHINGTON (Sputnik) — Turkey has more than doubled the number of journalists targeted for arrest in a widening crackdown following a failed military coup attempt earlier this month, the advocacy group Reporters without Borders (RSF) said in a press release on Wednesday.
The release titled, "RSF condemns 'Witch Hunt' against journalists," charges that Turkey is jailing people for simply criticizing the government or for expressing support for ideas of exiled Islamic cleric Fethullah Gulen.
Turkey added the names of 47 journalists to a wanted list on Wednesday, in addition to 42 names published last week, the release explained.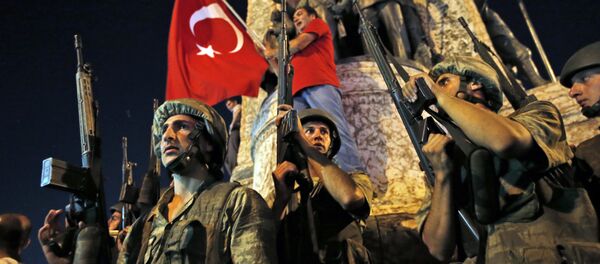 If Turkish authorities cannot produce more credible evidence, they are guilty of persecuting people for their opinions, the release said.
The crackdown is targeting people associated with the Gulen movement, an Islamic religious and social organization led by Gulen.
Since the failed coup, Turkey has jailed more than 10,000 people and suspended more than 50,000 judges, civil servants, and educators under a state of emergency in which expressing ideas similar to those of Gulen is considered a crime.