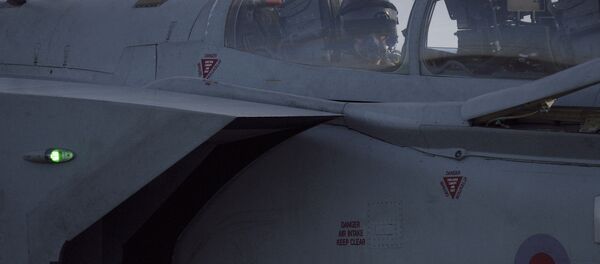 BERLIN (Sputnik) — The European Union has been struggling to manage a massive refugee crisis, with hundreds of thousands of people leaving conflict-torn countries in the Middle East, mainly Syria and Iraq, as well as North Africa and other regions, to escape violence and poverty and seeking asylum in Europe.
"After the Paris terrorist attacks, we know that the Daesh have used and can use refugee movements to infiltrate Europe with terrorist forces," Merkel told reporters.
The chancellor added that international terrorism was a threat to Europe as well as to Syria, where a large number of the refugees come from. At the same time, a number of Islamists have also made their way from Europe into Syria, she said.
A wave of attacks has occurred in southern Germany over the past several days. On Sunday, an asylum-seeker from Syria blew himself up near an open-air music festival in Ansbach, with the Daesh claiming responsibility. He was earlier allegedly denied asylum application. The same day, another Syrian refugee killed a female colleague with a machete in the city of Reutlingen. On July 22, 9 people were killed in Munich during mall shooting carried out by a German of Iranian origin. On the same day, an axe attack carried out was by an Afghan refugee, which injured 5.
The Daesh is a terrorist group which took over large swathes of Syria and Iraq amid the ongoing Syrian conflict. it is outlawed in many countries, including Germany and Russia. The wave of Daesh-perpetrated and inspired attacks started in November, when extremists attacked several venues across Paris, killing 130 people and injuring over 350 at restaurants, the Bataclan concert hall and in the vicinity of the Stade de France stadium.