Americans need to calm down and stop blaming Russia for hacking the Democratic National Committee, Director of the US National Intelligence James Clapper said on Thursday.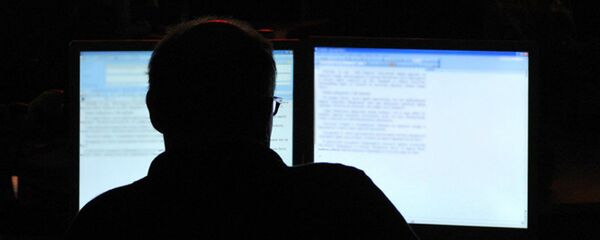 "I'm somewhat taken aback by the hyperventilation on this," the US media quotes Clapper as saying at the Aspen Security Forum in Colorado.
"I'm shocked someone did some hacking," he added sarcastically. "[As if] That's never happened before."
When asked if analysts in the media and elsewhere were getting ahead of the facts when it came to attributing the attack, Clapper said:
"Yes … We don't know enough to ascribe motivation regardless of who it might have been."
Meanwhile the US-based website reporting on the US politics and current affairs was more vocally critical of the attempts to put the blame on Russia.
"A flood light suddenly shines on your party apparatus, revealing its grossly corrupt machinations to fix the primary process and sink the Sanders campaign, and within a day you are on about the evil Russians having hacked into your computers to sabotage our elections — on behalf of Donald Trump, no less?" reads article of Salon's foreign affairs columnist Patrick Lawrence.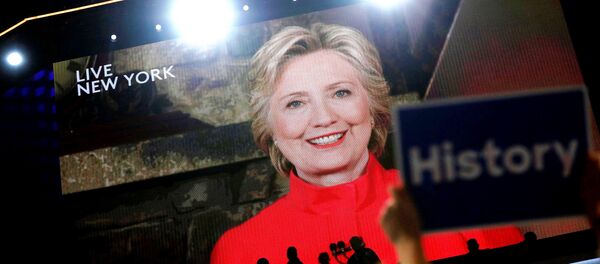 "Is this a joke? Are you kidding? Is nothing beneath your dignity? Is this how lowly you rate the intelligence of American voters?" the author wonders.
He is outraged that while putting the blame on Russia, Robby Mook, Hillary Clinton's campaign manager, provided no names or otherwise proof apart from saying plainly that "experts" have "told him so."
"I credit the Clinton campaign and the DNC with reading American paranoia well enough such that they may make this junk stick," the author further says.
"In a clear sign the entire crowd-control machine is up and running, The New York Times had a long, unprofessional piece about Russian culprits in its Monday editions. It followed Mook's lead faithfully: not one properly supported fact, not one identified "expert," and more conditional verbs than you've had hot dinners — everything cast as "could," "might," "appears," "would," "seems," "may."
The author then urges to take the last few days' events "as a signal of what Clinton's policy toward Russia will look like should she prevail in November."
"Turning her party's latest disgrace into an occasion for another round of Russophobia is mere preface, but in it you can read her commitment to the new crusade," he suggests, adding that Donald Trump is blamed for his "mere willingness to negotiate with Moscow. This is now among his sins."
"Got that? Anyone who says he will talk to the Russians has transgressed the American code," he states, voicing his own position that there is no "Russian actor at the bottom of this swamp."