"When it comes to Syria, Hillary means war," Mcadams wrote for the Ron Paul Institute for Peace and Prosperity.
Citing Clinton's foreign policy advisor, Jeremy Bash, Mcadams noted that Clinton will "re-set" US policy toward Syria and promote the understanding of Assad as a "murder."
"A Clinton administration will not shrink from making clear to the world exactly what the Assad regime is. It is a murderous regime that violates human rights; that has violated international law; used chemical weapons against his own people; has killed hundreds of thousands of people, including tens of thousands of children," Bash said.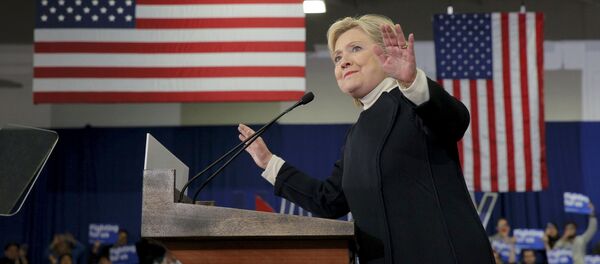 Although such claims do not necessarily correspond with reality, as the use of chemical weapons was most likely a provocation by the rebels and the idea of "authoritarian governments" allegedly killing and torturing its own people has repeatedly been used as a pretext for US invasions abroad, it won't prevent Clinton from implementing her aggressive plans into practice.
"Mrs Clinton believes that problems around the world can more easily be solved when America is involved and in each of those problems or crisis," Bash earlier told the Telegraph.
According to Bloomberg, in contrast to Obama, Clinton has repeatedly demonstrated a preference for a hard-power approach in Syria, in particular the enforcement of a no-fly zone to protect Syrian civilians. At the same time, her counterpart and presidential candidate from the Republican party Donald Trump stated that he would rather undertake more aggressive military action against Daesh but not Assad.
At the same time, Robert Powell, a senior Middle East analyst with The Economist Intelligence Unit in New York, believes that an aggressive approach in Syria won't bring any positive results.
"It's too late for a military action by the US. There was a time that the US could have an impact in the civil war against Assad but that time is long gone," the expert said.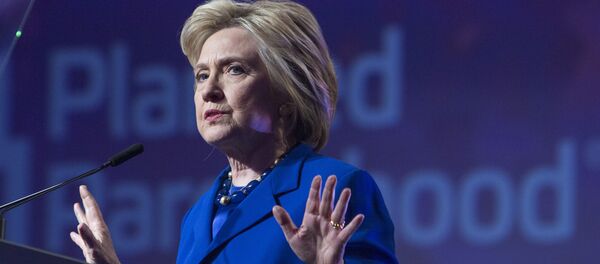 Syria has been mired in civil war since 2011, with government forces loyal to Assad fighting numerous opposition factions and extremist groups. On February 27, a US-Russia brokered ceasefire came into force in the country.
The fate of the Syrian president has been a sticking point in the Geneva intra-Syrian peace talks, as well as in discussions among the mediators. Russia has insisted that the Syrian people must have full say in their country's political transition, while the Riyadh-formed Syrian opposition delegation, as well as Saudi Arabia and various Western countries, have stressed that Assad must leave at the start of the transitional period regardless.