MOSCOW (Sputnik) — In July, WikiLeaks published almost 20,000 pages of hacked emails that revealed top DNC officials deliberately worked to obstruct Democratic presidential hopeful Bernie Sanders' campaign in order to boost Hillary Clinton's chances of becoming the party's nominee.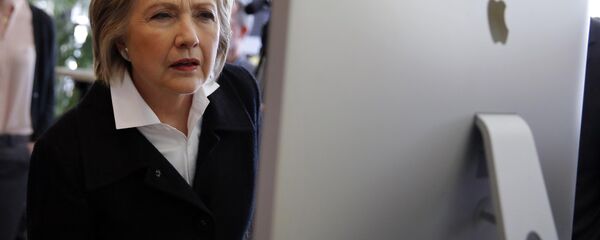 "There are claims that in the metadata after someone has done a document to PDF conversion and in some cases, the documents — the language of the computer that was used for that conversion, was Russian," Assange told RT broadcaster in an interview.
He added that there are no hard evidence of Russian involvementwhile present circumstantial evidence may have been planted by "someone who wanted to make it look like a Russian" was behind the hack.
Clinton's campaign has suggested that the emails may have been obtained by Russia to help Republican presidential nominee Donald Trump.