Peterson, known also as the Frugal Traveler, emphasizes budget travel that won't break one's bank. In his recent piece "
A $1,000 Day in Moscow for $100
," based on his ten day-visit to Russia, the journalist made a list of high- vs. low-budget places that are equally good for anyone ready to experience the Russian capital at its very best.
Of course, not everything made the column. Here are some bonus tips:
Moscow vs. St. Petersburg
In addition to the official Russian capital, Peterson visited St. Petersburg, the country's second largest city and former capital in the days of the Russian Empire. The city, which attracts tourists interested in the posh lives of the Russian tsars, is often called Russia's second capital, its Northern Capital (as it is situated on the coast of the Gulf of Finland, 600 kilometers north of Moscow) or Northern Palmyra (in reference to the ancient city of Palmyra, known for its astonishing beauty).
​
​
​
​
The two capitals, according to Peterson, are strikingly different — and both are must-see places.
"It's interesting to sort out the contrast of characters of the two cities," he said of the striking difference between Petersburgers and Muscovites.
"Moscow seems to be a city that is focused on work and industry somehow," while St. Petersburg enjoys the title of "cultural capital, with the Hermitage and a lot of beautiful buildings."
No Need to Overpay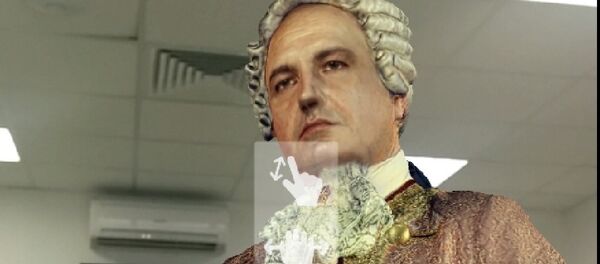 While Moscow, a cosmopolitan city of over 12.5 million people, offers destinations and entertainments for any taste and budget, there's no need to pay through the nose to get the best time here, Peterson said.
For instance, comparing Moscow's banyas (the traditional Russian public bath house), he said that you don't need to go to the fanciest place to get a first-class experience.
"I had this luxurious bath experience [at Sanduny bathhouse, where two hours cost 16,000 rubles, or $240]. But I went to this other place [Vorontsov Bathhouse, a place popular with locals where an hour costs 1,500, or $22] and had a great time for a fraction of the money."
Must-See Spots, Off the Beaten Path
While traveling, Peterson said, he always focuses on "doing things that are not ordinary tourist things," like visiting places tourists often pass up and meeting local people. In Moscow, Peterson was astonished with a flea market at the Izmailovsky Free Market and the Botanichesky Sad (the Botanical Garden) park, both of which are really popular with locals but pretty much unknown to many of those coming to the city for the first time.
Ostankino Tower as seen from Botanical Garden, Moscow
"I really enjoyed to go to Botanichesky Sad up in the north of the city. It was a really peaceful and tranquil place to just walk around. And really feel like you were transported away from the city. It didn't feel like you are in Moscow."
Some Cultural Stereotypes Are True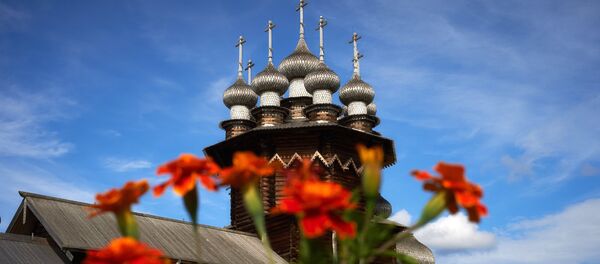 While coming to Russia for the first time, Peterson said he needed some time to get used to lack of smiles on the streets. In his native US, things are absolutely different, he stressed.
"In the United States, when you see someone, even if you've never met them before, you smile very big and you are very friendly. But it's not what happens in Russia – people think that it's very intimate."