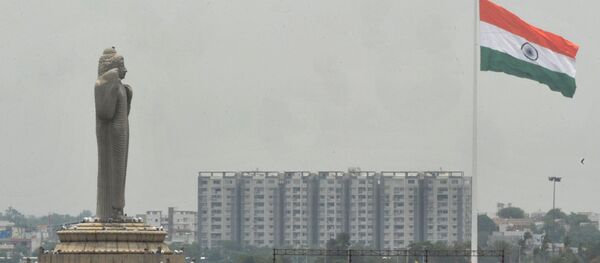 New Delhi (Sputnik)
–
The BRICS Development Partnership Administrator's Meeting will provide a forum to exchange ideas on key issues of global, national and sectoral significance in the field of development cooperation and will failitate knwoledge exchange on best practices and the challenges to be approached and mitigated through policy actions in this area, a statement from the Ministry of External Affairs said.
The members will also have an opportunity to interact with the members of the Forum for Indian Development Cooperation, a tripartite initiative of the Development Partnership Administration of India's Ministry of External Affairs, academia and civil society for exploring various facets of development cooperation.
The respective country delegations will be led by Fabiano Burkhardt form the Embassy of Brazil in New Delhi (Brazil); Mikhail Ermolov, Department of International Development and Cooperation with International Organizations of the Federal Agency for the Commonwealth of Independent States, Compatriots Living Abroad and International Humanitarian Cooperation (Rossotrudnichestvo) (Russia); Dinkar Asthana, Joint Secretary, Development Partnership Administration, Ministry of External Affairs (India) and Ms Dineo Mathlako, Department of International Relations and Cooperation (South Africa). China will be represented by its Mission in New Delhi.