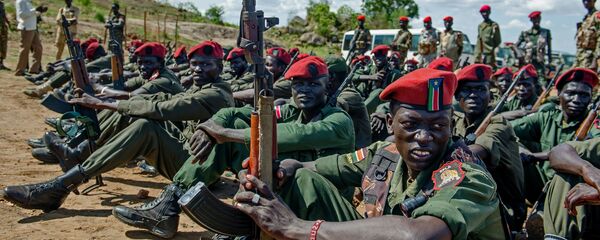 KHARTOUM (Sputnik) — Over 13,000 peacekeepers from the eight East African states comprising the Intergovernmental Authority on Development (IGAD) will be deployed in South Sudan, a leader of the local opposition movement, Sabit Majouk, told Sputnik on Saturday.
On Friday, the authorities of South Sudan, where an internal conflict escalated again last month, agreed to the deployment of the IGAD peacekeeping mission in addition to the UN peacekeepers already monitoring situation in the country.
"The number of African forces, which will be deployed in South Sudan, will amount to 13,300 soldiers," Majouk  said not specifying the source of information.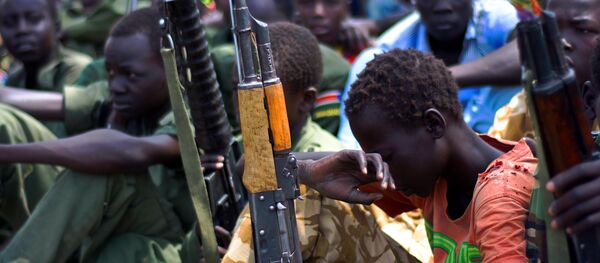 The conflict in South Sudan erupted in December 2013 between forces loyal to President Salva Kiir of the Dinka tribe and Vice President Riek Machar of the rival Nuer tribe, one year and a half after the nation gained independence from Sudan.
In July, the 2015 peace agreement between the sides collapsed, with three days of renewed fighting during which more than 300 people were killed. Reports of clashes between rival ethnic-based militias continue, despite a tentative ceasefire agreement. Amid renewed violence, the UN Security Council (UNSC) extended the mandate of its peacekeeping mission in South Sudan, that has been deployed in South Sudan since 2011, until August 12. The mandate was due to expire on July 31.