According to the politician, this initiative is a very important positive step, especially on the eve of the Turkish leader's visit to Russia.
"As a representative of the party and as a citizen, I consider this kind of media censorship and ban of informational sources unacceptable," the politician told Sputnik. "I believe that lifting the ban on the website before the visit of Mr. Erdogan to Russia is a gesture of goodwill. This decision was not made by chance. This is a positive step that demonstrates a serious intention to open a new page in Turkish-Russian relations," he added.
The website of Sputnik's Turkish bureau was blocked on April 14 by Turkey's Department of Telecommunications and Communication (TIB). The former chief editor of Sputnik's Turkish bureau, Tural Kerimov, was denied entry to Turkey, and stripped of his accreditation and residence permit in the country.
"The decision to block access to the Sputnik website was made four months ago had no legal basis," the current head of Sputnik Turkey, Mahir Boztepe, told Sputnik. "We believe that the decision to lift the ban is a positive development. Earlier, we appealed to the Constitutional Court regarding the decision to block access to the website, and were waiting for the results. We believe that tensions arising in the political sphere should not affect the work of journalists," he added.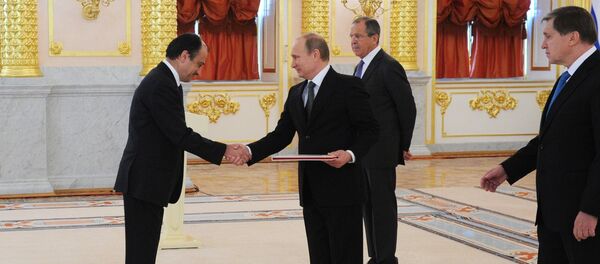 Moscow-Ankara relations deteriorated in November 2015 in the wake of Turkey's downing of a Russian bomber over Syria. A thaw between Turkey and Russia, however, came a few weeks ago following the apology made by Turkish President Erdogan in a letter and during a phone call with Russian President Vladimir Putin.
"Russia is an important neighbor and partner for Turkey. We are closely linked with each other in the areas of trade and energy. Thus, we are looking forward to very important steps aimed at strengthening bilateral cooperation in such areas as the construction of pipelines and energy supplies. I believe that the extension of friendly relations and partnership between Turkey and Russia will help to establish stability and prosperity in the region in the future," Toprak said.
The Russian and Turkish presidents are expected to have talks on Tuesday in St. Petersburg, Russia. It will be their first meeting since Moscow-Ankara relations worsened in autumn. Turkey has yet to compensate Russia for the downed Su-24 jet and this issue is expected to be discussed at the upcoming meeting among other issues.