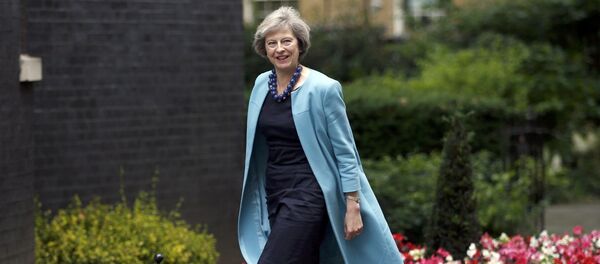 MOSCOW (Sputnik) – UK Prime Minister's Office confirmed that Theresa May would meet with Russian President Vladimir Putin on the sidelines of the G20 summit in the China's city of Hangzhou.
"They [May and Putin] looked forward to seeing each other at the G20 summit in China next month," the statement said referring to the leaders' phone conversation held on Tuesday.
On Tuesday, the Kremlin's statement said that Putin and May expressed their dissatisfaction with the "current parameters of cooperation in the political, trade and economic spheres" during their phone conversation.