WASHINGTON (Sputnik) — On Monday, US forces carried out nine airstrikes against Daesh fighters in the Libyan city of Sirte as part of a new aerial campaign launched on August 1.
"There is no discussion at all concerning rebuilding infrastructure [and] nobody is about to get involved in establishing a united government — not the United States, and especially not Europe," South Front military analyst Daniel Deiss said.
Sirte is in ruins, Deiss noted, with apartment buildings and critical infrastructure like roads and sewage systems destroyed.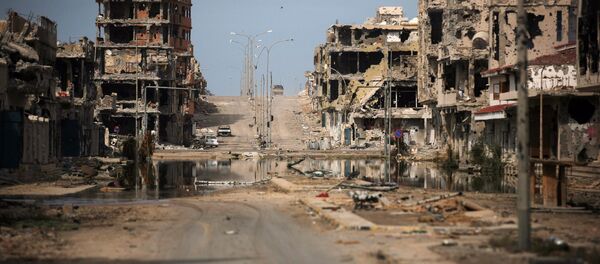 Political-military leaders in the United States and Europe, however, have failed to offer any detailed plans for how Libya's infrastructure will be rebuilt, much less paid for, Deiss claimed.
Libya scholar Ronald Bruce St John told Sputnik that compounding matters is the dismal outlook for the survival of the GNA as it is the creature of a complex political process that focused on reconstituting national political parties at the expense of grass roots political organizations and leaders, and much of the Libyan populace.
"The most relevant political actors, including mayors, tribal leaders, and civil society were not involved in the United Nations' process," St John said. "Consequently, the eventual success of the Presidency Council and GNA remain in doubt."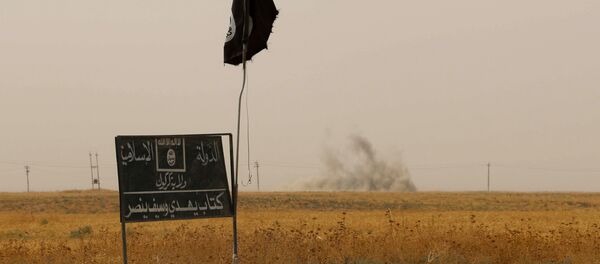 The presence of Daesh in Libya and the need to halt illegal migration from Africa south of the Sahara through Libya and across the Mediterranean is what is driving the current military campaign in Libya, St John stated.
As a result, St John concluded, the top concern right now is "combating migrants."
US Africa Command (AFRICOM) is leading the most recent US and European Allies' air assault on Daesh and has targeted armored vehicles and buildings that house terrorist fighters. The US government claims it is supporting the armed forces of the UN-brokered Presidency Council and the GNA, at their request.