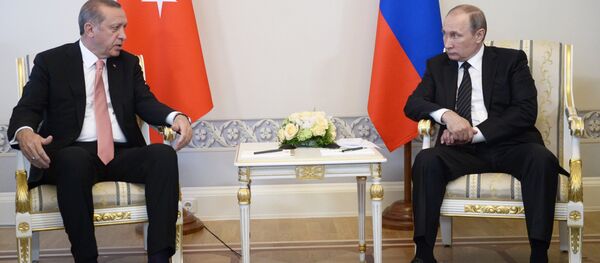 MOSCOW (Sputnik) — On July 15, a
coup attempt
took place in Turkey, which was suppressed the following day. Over 13,000 people have already been detained in connection with the coup attempt, 10,000 of those were members of the Turkish military.
"Turkey is a valued Ally, making substantial contributions to NATO's joint efforts. Turkey takes full part in the Alliance's consensus-based decisions as we confront the biggest security challenges in a generation. Turkey's NATO membership is not in question. Our Alliance is committed to collective defence and founded on the principles of democracy, individual liberty, human rights and the rule of law," the spokesperson said.
According to the spokesperson, Turkey can count on solidarity and support of NATO.
Soon after the coup, the Turkish authorities started a media purge in the country. On Wednesday, Turkish prosecutors ordered the arrest of another 47 journalists. NATO has stipulated that "media freedom" is a fixed criteria for membership of the military alliance.