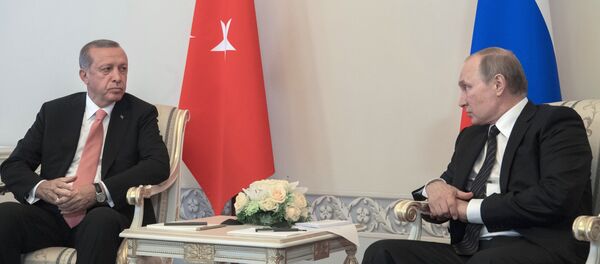 10 August 2016, 14:03 GMT
MOSCOW (Sputnik) — Erdogan visited St. Petersburg on Tuesday to meet with Russian President Vladimir Putin, after seven months of strained relations following the November downing of a Russian military aircraft by the Turkish Air Force.
The two leaders agreed to develop bilateral ties, returning to the pre-crisis level of cooperation in trade, energy and defense and other spheres.
"Turkey remains one of NATO's strongest members, our ties with Russia would not cast a shadow on that," Ibrahim Kalin was quoted as saying by the Turkish Daily Sabah newspaper.