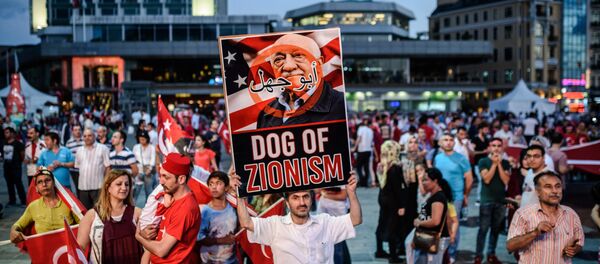 11 August 2016, 08:14 GMT
WASHINGTON (Sputnik) — When asked specifically if the United States believes it needs to choose between Gulen extradition and Turkey, Trudeau responded: "We don't need to."
"We [the United States] would live up to our obligations absolutely under any extradition treaty and this is completely separate and apart from our deep and abiding partnership with Turkey," Trudeau stated.
Ankara has accused Gulen and his followers of playing a key role in the mid-July attempted coup, which claimed lives of over 240 people.
Gulen, who has lived in the US state of Pennsylvania since 1999, has denied allegations that he orchestrated the July 15 coup attempt in Turkey.