WASHINGTON (Sputnik) — The US-led coalition against the Islamic State (ISIL or Daesh) carried out 14 airstrikes against the terror group's positions in Syria and Iraq during the last 24 hours, the Combined Joint Task Force Operation Inherent Resolve said in a press release on Saturday.
"Attack and fighter aircraft conducted four strikes in Syria… Fighter aircraft conducted 10 strikes in Iraq, coordinated with and in support of the Iraqi government," the statement said.
In Syria, the airstrikes destroyed 12 Daesh oil tankers, an oil storage tank, a pump jack and a tactical vehicle.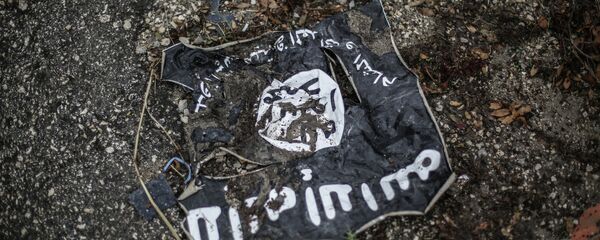 12 August 2016, 21:32 GMT
In Iraq, the strikes targeted two Daesh communication towers, two vehicle-borne-bomb factories, four tactical units, four command-and-control nodes, four fighting positions and nine weapon caches.
The US-led coalition of more than 60 nations has been conducting anti-Daesh airstrikes in Syria and Iraq since 2014.
The extremist group Daesh is outlawed in the United States, Russia and many other nations.