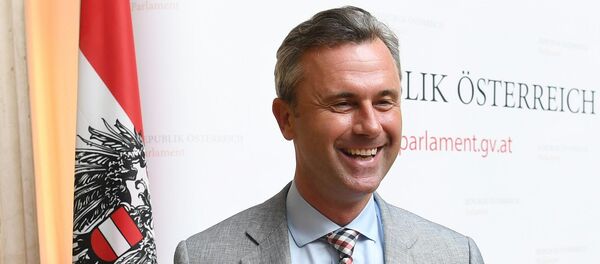 Hofer, the presidential candidate from the far-right Freedom Party (FPO), outlined his position on a number of key issues during an interview with Austrian newspaper Oesterreich.
Amid a debate in Germany about potentially banning women from wearing burqas for security reasons, Hofer was asked for his opinion on the matter.
"I think [a ban] makes sense. It's not the case that someone says, 'wow, I want to go to Austria and must not wear my burqa.'  No. I need to know in advance that there is a burqa ban and then I can decide if I want to come."
Turkey Relations a Sore Point
Sharing a similar view to his political opponents, Hofer said he would support any efforts aimed at blocking Turkey's EU accession talks from continuing, given the country's actions following last month's failed coup.
​On the issue of Turkey, Hofer also highlighted his pledge to crack down on Turkish Austrians who have kept their Turkish passports, something that is illegal under Austria's strict duel citizenship laws.
He called for a momentary ban on the naturalization of Turkish citizens in Austria until the mater can be sorted out.
​The issue of EU-Turkey relations has been a sore point in both Brussels and Ankara in recent times, with many EU member states unhappy with the actions of the Turkish government under president Recep Tayyip Erdogan.
Europe Heading for Political Earthquake
Hofer, who is currently ahead in the polls leading up to the October vote, would be Europe's first far-right head of state since the Second World War, should be become president.
While the role of Austria's president is largely ceremonial, Hofer's election would represent a political earthquake in Europe, with the FPO candidate saying he could campaign to leave the EU if Turkey was granted membership, or if the bloc was not satisfactorily reformed to give member states more freedom.
​Recent polls have shown he has 52 percent of support for the election against opponent Alexander Van der Bellen, who won May's presidential vote by a very slim margin.
However, the vote was ordered to be rerun, following a court decision which found counting irregularities could have influenced the result.