Police were notified by Ilha do Governador residents who spotted the male leg, which had been removed from the body at the hip, floating along the coastline. Police said the name "Kuan" was tattooed on the calf, though a representative from the Rio homicide department said it is unlikely a victim will be identified.
"The leg was taken away to be examined. Samples will be taken in case anyone comes forward to report anyone missing," the representative said, "But they will not be compared with lists of people already reported as missing. It is very common to find body parts in the Guanabara Bay. It was probably someone murdered by the drug gangs who was dumped in one of the rivers that flow into the bay."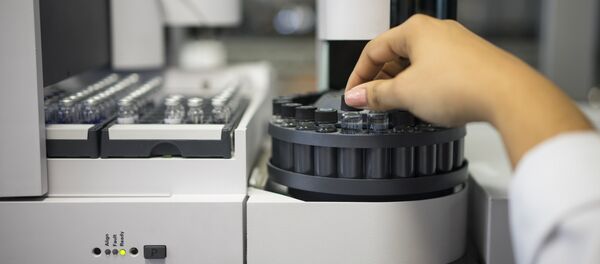 15 August 2016, 15:09 GMT
Sailors training for the Olympics have noted that Guanabara's waters contain plastic bags, debris and even the occasional sofa. Researchers say antibiotic-resistant bacteria and raw sewage seep into waters that are the playing field for triathletes and swimmers. A woman's derriere washed up on the coastline in a plastic bag last month and was discovered by children.
Sailing events scheduled to take place over the next four days in Rio are expected to continue as scheduled.