MEXICO CITY (Sputnik) – According to Mejia, a total of 49 Zika cases have been registered in Guatemala in the past three weeks.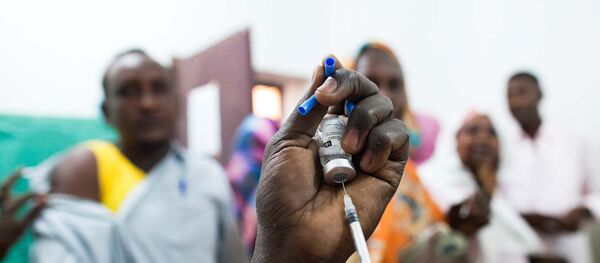 17 August 2016, 00:36 GMT
"We have also detected the first case of microcephaly compatible with Zika," Carlos Mejia, head of the infectious diseases clinic in the Hospital Roosevelt in Guatemala City told journalists on Wednesday, as quoted by NDTV.
According to the World Health Organization (WHO), at least 14 countries or territories have reported microcephaly and other central nervous system malformations associated with Zika.
The latest Zika outbreak started in Brazil in the spring of 2015. The Zika virus is transmitted by daytime-active mosquitoes. It does not cause serious complications in adults but is suspected to cause severe brain defects and microcephaly in newborns.