In recent weeks, tensions have flared over a chain of disputed islands in the East China Sea. While Japan announced plans to install new land-to-sea missile systems on the southernmost point of the Okinawa prefecture, China has deployed a number of coast guard vessels to the region.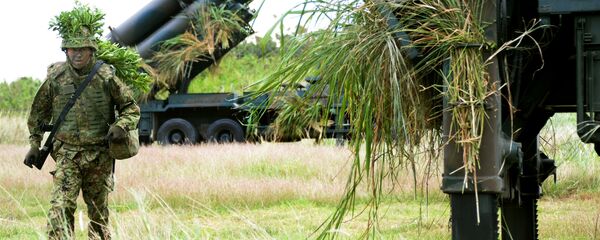 19 August 2016, 06:08 GMT
According to the state-run People's Liberation Army Daily, Beijing has now conducted military drills in the neighboring Sea of Japan.
The "confrontation" exercises were carried out between two Chinese naval fleets returning from the US-hosted Rim of the Pacific (RIMPAC) exercise, held in Hawaii. One fleet involved the missile destroyer Xi'an, the missile frigate Hengshu, and supply ship Gaoyouhu.
"The precision strike against 'enemy' maritime strength jointly launched by warships and naval aviation force…was highlighted in the confrontation drill," the PLA Daily report reads.
"Exercises far out at sea in international waters are common among the world's navies, and this year our navy has conducted many exercises far out in the Western Pacific."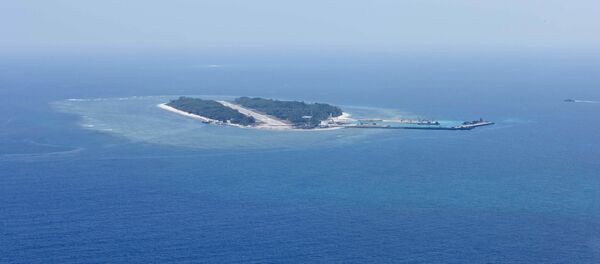 19 August 2016, 00:21 GMT
The report stressed that the drill was not meant as a signal to any single nation.
"This exercise is part of annual training arrangements," according to the report, and "is not aimed at any specific country, region or target, and accords with international law and practice."
The second fleet consisted of a number of warships from the Donghai Fleet.
According to Xinhua news agency, "foreign aircraft attempted surveillance during the drill and were met with the proper response from the Chinese warships."
Earlier this week, Tokyo released footage of Chinese vessels encroaching on contested waters near the Senkakus in the East China Sea.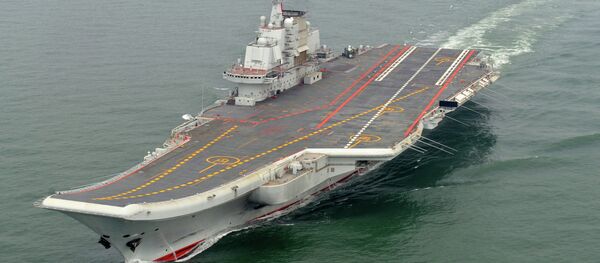 17 August 2016, 19:02 GMT
"Your ship has intruded into the territorial waters of our country," said an electronic message sent from the Japanese patrol ship Aguni to one of the Chinese vessels, according to the Japan Times.
"Non-innocent passage in the Japanese waters is not allowed. Get out of this area immediately."
Beijing claims ownership of the islands, which are known in Chinese as the Diaoyus, dating to their discovery in the 14th century. Tokyo maintains that it formally owned the chain between 1895 and the end of World War II, when they were ceded to the United States, until being returned in 1971.
The islands are believed to be rich in energy resources.