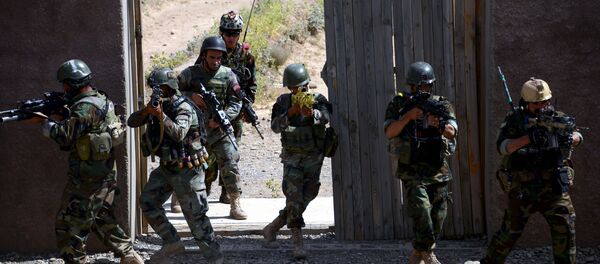 16 August 2016, 15:15 GMT
Earlier this week Deputy Spokesperson for the Department of the State, Mark Toner confirmed that several groups in Afghanistan are now affiliating themselves with Daesh (the Islamic State/ISIS/ISIL).
"We've continued to see an effort on the part of ISIL – we've seen it in Libya and elsewhere, frankly – for it to expand or to reach out its tendrils, if you will, into different places that are ungoverned spaces, and certainly that's true for Afghanistan," Toner said during his daily press briefing on Wednesday.
"So we're monitoring the presence of ISIL-affiliated groups very closely in Afghanistan. We're actively engaged with the Government of Afghanistan and our partners in the region to prevent that from taking place. We don't want to see them gain safe haven or material support from the Taliban or anyone," he said.
Earlier this August, The Wall Street Journal reported that "Islamic State and the Taliban, after more than a year of fierce combat, have forged a patchwork cease-fire across much of eastern Afghanistan that has helped both insurgencies regroup and counter US-backed efforts to dislodge them."
"Until several months ago, Islamic State fought bloody battles with local Taliban units over fighters and territory in several provinces," it said.
"The long-running Taliban insurgency has sought to stamp out its smaller rival, which only emerged in 2014."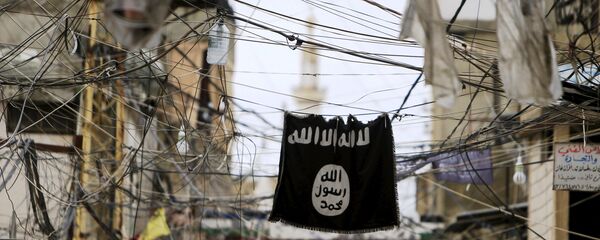 15 August 2016, 21:43 GMT
However after a US drone strike in May killed Taliban leader Akhtar Mansour, a fierce opponent to any possible contacts with Daesh, over the past two months the Taliban stopped fighting Daesh and turned their sights on the government.
Afghan officials are now worried that the Taliban might be forging an informal alliance with the jihadists in eastern Afghanistan.
"They fought deadly battles with the Taliban before. But over the past two months, there has been no fighting among them," Gen. Mohammad Zaman Waziri, who commands Afghan troops in the east, told the newspaper.
In Kunar, Daesh fighters have approached Taliban members for talks about their mutual ambition to impose an Islamic system of law.
They also target locals by visiting mosques to talk about their beliefs and offering food at gatherings where their ideas are discussed.
The outlet says that although its reputation for brutality has slowed its ability to win support, Daesh has still been able to expand its ranks by offering small salaries in desperately poor areas.
A tribal elder in Sarkani district, Malak Khan Bacha, told the newspaper that in one district, Islamic State recruited around 40 men for its battle for Nangarhar province,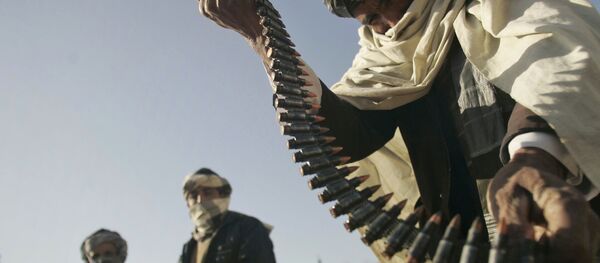 15 August 2016, 01:05 GMT
But it has yet to start military operations against the government in Kunar, as it focuses on recruitment.
Andrei Kazantsev, Director of the Analytical Center of the Institute for International Studies at the Moscow State Institute of International Relations has also confirmed that since the beginning of 2016 there has been a tendency for various terrorist groups to begin cooperating with each other, as advised, among others, by their "Middle Eastern sponsors."
The prospect is even more real taking into consideration that the new leader of the Taliban is more inclined to compromise with Daesh, while the military command in Kabul is unable to launch successful military operations without help from the US.
"It is absolutely clear that any cooperation between the Taliban and Daesh will undermine the already weak positions of Kabul," the political analyst told Russia's online newspaper Gazeta.ru.
"This development poses a serious threat to the Central Asian states as it is directly or indirectly contributes to the achievement of their goals," he added.
The Taliban controls the majority of the Afghanistan's border checkpoints and its major transport routes which Daesh could use to move militants, weapons and food, the expert said.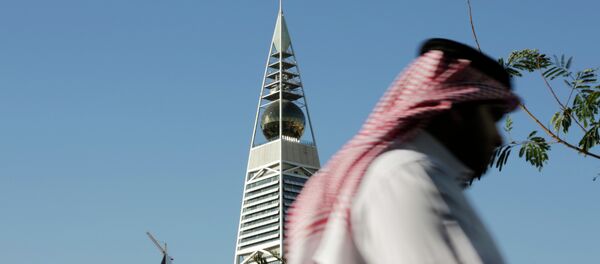 11 August 2016, 17:38 GMT
Recent data suggests that Daesh is already recruiting militants in 25 of the 34 Afghani provinces where it has its cells.
However the WSJ says that for now, local officials are skeptical the cease-fire will grow into an actual battlefield alliance.
"For one thing, ideologies differ," the newspaper explains.
The Taliban want foreign forces to leave Afghanistan and Sharia law to be established, while Islamic State wants to create a global caliphate. Neither wants to relinquish control to the other group.
"The Taliban's stance is that we are the only group and if you fight you should fight under us," it quotes the Governor of Kunar, Wahidullah Kalimzai, as saying.
"They see themselves as the owners of the war," he adds.
His point of view is echoed by The Afghanistan Times website, which reports that "as Daesh is making all-out efforts to gain a stronghold in Afghanistan, the Taliban declared full-scale war against the Islamic State."
The website also quotes Zabihullah Mujahid, a spokesman for the militant group, who said the Taliban fighters are "committed and ready to eliminate Daesh from Afghanistan. They will fight them [Daesh] in cooperation with Afghan nation."