MOSCOW (Sputnik) — The International Association of Athletics Federations (IAAF) has been requested to modify the results of the 2012 event accordingly and to consider any further action within its own competence, the IOC said.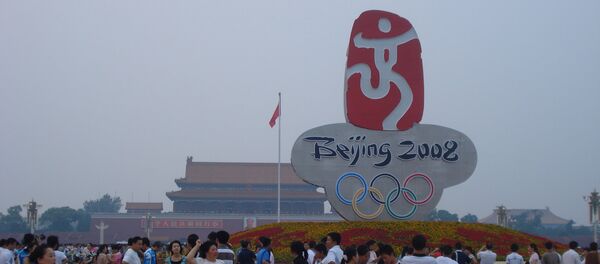 19 August 2016, 20:20 GMT
"Evgeniia KOLODKO, 36, of the Russian Federation, competing in athletics (shot put event), has been disqualified from the Olympic Games London 2012 in which she ranked second and for which she was awarded the silver medal," the IOC's statement read.
"Reanalysis of Kolodko's samples from London 2012 resulted in a positive test for the prohibited substances dehydrochlormethyltestosterone (turinabol) and ipamorelin," the Committee explained.
The IOC has been reanalyzing stored samples from the Olympic Games Beijing 2008 and London 2012, following an intelligence-gathering process that started last August. It uses improved analytical methods to possibly detect prohibited substances that could not be identified by the tests performed years ago.