MOSCOW (Sputnik) — Opinion polls have showed Trump in double digit points behind his opponent, Democratic presidential candidate Hillary Clinton.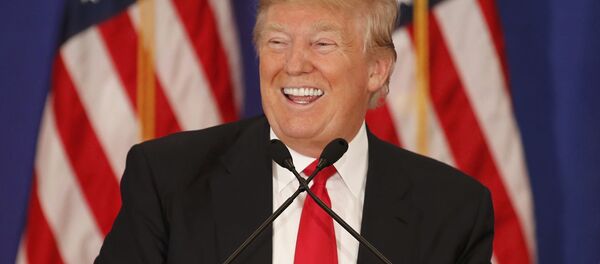 21 August 2016, 00:05 GMT
"I am running to represent the great majority of Americans, Republicans, Democrats, Independents, Liberals, Conservatives… the forgotten men, women. This campaign is about giving a voice to those who don't have one, I am your voice," he said.
Speaking at the Fredericksburg Expo and Conference Center, Trump estimated that the Commonwealth of Virginia is currently home to some 800,000 war veterans who have limited access to life-saving healthcare services.
"The government is letting you down very badly right now. We are never ever going to let out great veterans down," he pledged.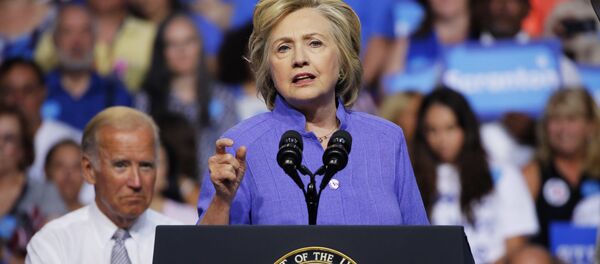 20 August 2016, 18:40 GMT
The billionaire presidential contender slammed his Democratic rival, Hillary Clinton, for being "a throwback from yesterday" and claimed that, unlike her, he had "no special interests" or people telling him what to do.
"Our campaign is about creating new American future. I'm not a politician, thank goodness. I have no special interests… have no donors telling me what to do, I am my donor, I have no lobbyists telling me what to do, I'm going to do what's right for you," he said.
Trump said previously that his presidential election campaign was mostly self-funded. However he held several fundraisers earlier this year, saying he was not going to use personal funds for the general election.