WASHINGTON (Sputnik) — On Thursday, WikiLeaks founder Julian Assange told Fox News in an interview that Clinton's campaign was full of anti-Russia hysteria as the Democrats were trying to undermine the campaign of their opponent, Republican nominee Donald Trump.
"Of course Julian Assange is right. Hillary Clinton's harangue depicting Donald Trump as the enabler of some insidious 'Alt Right' movement whose Grand Dragon is Vladimir Putin is too absurd for words," Jatras said on Friday. "It would be just silly if it weren't so dangerous."
Jatras said he agreed with Assange's assessment that Clinton's increasingly wild charges against Trump were not based on any reality.
"She should get some kind of tinfoil hat award for the finest piece of political paranoia totally divorced from facts in all of American history," Jatras said.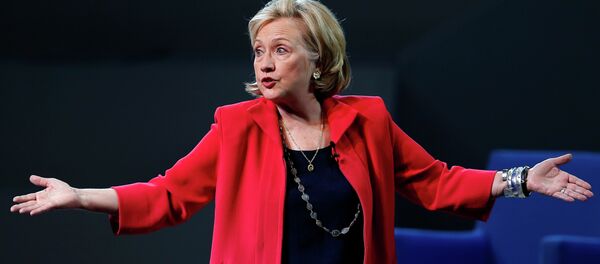 25 August 2016, 18:45 GMT
Jatras also pointed out the falsity of Clinton's related claim that former UK Independence Party leader Nigel Farage, who endorsed Trump this week was a racist.
"Take her attack on Nigel Farage. Evidently now it is now 'racist' to believe citizens are shareholders of their own country and have a right to decide who gets in and who doesn't, and that dangerous people should be excluded," Jatras argued.
However, Jatras expressed skepticism as to how effective Clinton's racist and Russophobic attacks would prove to be.
"She and her surrogates have been banging the 'Kremlin agent' drum for some time. But when Trump asks rock-ribbed GOP [Republican] crowds if it wouldn't be a great thing to get along with Russia and team up with Moscow to fight ISIS [Islamic State], he gets thunderous approval," Jatras observed.
Jatras suggested that Clinton's latest attacks on Trump as an alleged racist were meant to distract attention from the latest WikiLeaks documents exposing the leaked information related to "pay to play" between the Clinton Foundation and the State Department.
He also argued that Clinton's attacks were meant to distract pubic attention from her own record of controversy and alleged corruption.
"Any American worthy of the name hates her and the whole rotten Deep State she fronts for: the profiteers on endless wars, the globalist corporations that dump their American workers to import their foreign-made goods duty free and the driving down of wages due to a glut of imported foreign labor," he said.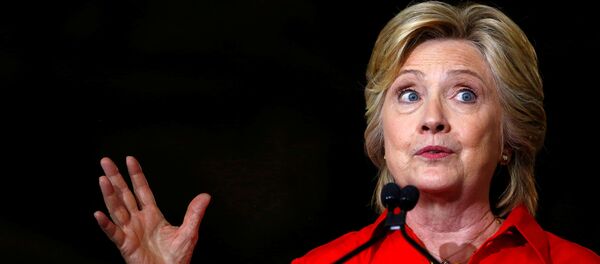 23 August 2016, 20:11 GMT
Jatras suggested that these policies that Clinton as secretary of state and her husband, President Bill Clinton had implemented and supported were far more worthy of hate than the false accusations she was throwing against Trump.
"Those are things all Americans, whether white, black, brown, red, or yellow should hate, and Hillary right along with them," he concluded.
Jatras also formerly served as adviser to the Senate Republican leadership.