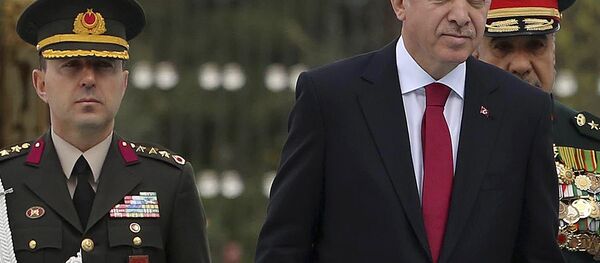 20 August 2016, 01:05 GMT
MEXICO CITY (Sputnik) – Venezuela has signed an agreement with foreign partners worth over $5.5 billion on investment in mining projects in the south of the country, President Nicolas Maduro announced.
The deal, singed with Canada's Barrick Gold Corporation, the largest gold mining company in the world, and China's Shandong Gold, among other companies, is necessary to build "a new economy" in Venezuela, Maduro said on Friday, as quoted by El Economista.
Earlier this month, Venezuela concluded a number of mining industry investment agreements worth $4.5 billion, according to Maduro.
Venezuela has been in a state of an economic emergency since January, with product shortages having become widespread in the country. Venezuela's opposition has blamed President Nicolas Maduro for the economic crisis.