Appearing on this week's "Slate Political Gabfest" podcast, journalist Adam Davidson who previously served as a moderator for the Clinton Global Initiative, the centerpiece of the Clinton Foundation, blasted the former Secretary of State and former US President for shamelessly using charity as a cover for a complex pay-to-play scheme.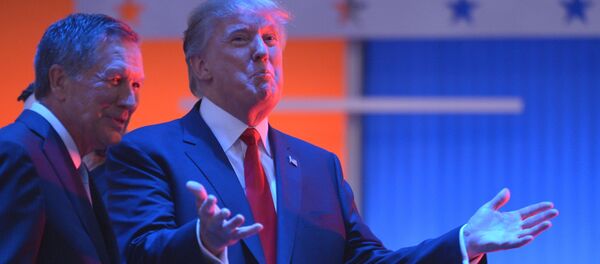 28 August 2016, 18:52 GMT
"It seems, to me, that it is all about buying access. It is incredibly expensive just to go to the thing, it's $100,000-something," said Davidson before digging into the nuts and bolts of the pay-to-play scheme.
"There's sort of these explicit ways in which you get access," he said. "You pay more money to get more access to political leaders and to really rich people and to big corporate leaders. It feels like the worst version of an elite selling access to the aspirational, creating this theater of doing good, but it's all about something else."
"It really feels gross," said the journalist who said that the Clintons were "beholden to scumbags" through their work with the Clinton Foundation.
"If you are planning… to run for president… don't set up a foundation where you are beholden to scumbags from other countries. That's ridiculous," said Davidson. "And if you are Secretary of State tell your husband not to do business with them."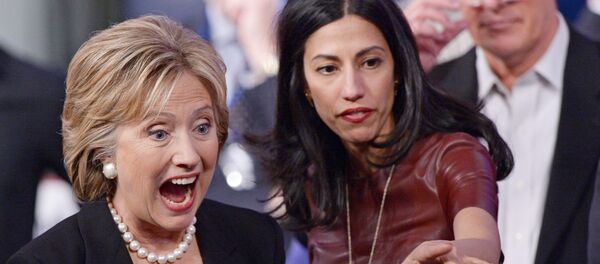 28 August 2016, 18:38 GMT
The Clinton Foundation has faced a barrage of media attention in the past week following a shocking AP report that showed that over half of Hillary Clinton's meetings as Secretary of State, not including consults that were part of her official duties, were with Clinton Foundation donors many of whom were initially denied a meeting with her under formal State Department protocol.
Media attention on the scandal has begun to wax and wane in recent days with CNN posting a lengthy article accusing AP, the most respected non-partisan news outlet in the country, of journalistic malpractice for failing to report a figure that includes both Hillary's compulsory State Department meetings and those which she had actual control of. 
Others in the media believe that AP used the appropriate measure as certain meetings, such as with State Department staff, have little to no bearing on whether or not a pay-to-play scheme existed and instead only serve to distract from reality.
Clinton's campaign team also appear to be struggling with the inconsistency of their vowed position to refuse all foreign donations to the Clinton Foundation if she is elected given that the organization had accepted ever growing sums of foreign cash when she was serving as the country's top diplomat. When asked by CNN's Dana Bash, "how is it wrong to accept foreign donations as President, but it is not wrong to accept foreign donations as Secretary of State," Hillary's campaign manager Robby Mook froze.

28 August 2016, 18:38 GMT
Republican National Committee Chairman Reince Priebus has said that he wants Donald Trump and the Party to focus on the issue of the Clinton Foundation's financial dealings during Hillary's tenure as Secretary of State. 
However, it appears that the allure of what may be a major scandal has worn off after Donald Trump once again stole the media limelight for all the wrong reasons by calling Hillary a "bigot" and strangely celebrating the death of NBA Star Dwyane Wade's cousin.