According to Ukroboronprom's official press release, Tether will serve as an "advisor on the long-term development" of the Ukrainian defense industry. The American made history by becoming the conglomorate's first-ever foreign consultant. His competencies are expected to include offering advice on developing Ukraine's military-industrial complex, and selling its weapons abroad.
Behind the scenes, speaking to US media after his swearing-in ceremony, Tether hinted that US defense firms will now be more interested in direct investments into Ukrainian companies. He also admitted that discussions about possible US buyouts of major Ukrainian enterprises like Antonov were part of the mandate granted to him by Ukroboronprom, though they do not constitute the focus of his efforts as an advisor.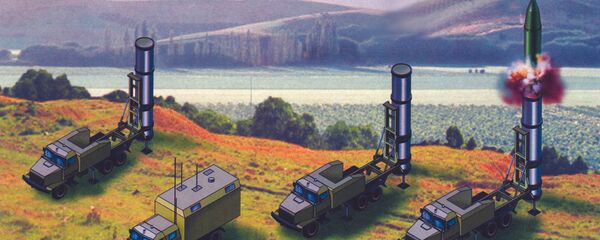 28 August 2016, 18:19 GMT
Ukroboronprom director Roman Romanov
praised
the ex-US official, saying that Tether would "help us to integrate global management practices, and establish a modern system for the management of business processes." The Ukrainian military-industrial complex, he said, "has already fulfilled its priority tasks of repairing and restoring military equipment. Now, we will enter into a new level in the exchange of technology, and will be able to produce modern equipment and weaponry. As a result, we will receive access to new markets and integrate even deeper into existing ones."
Tether, in turn, officially emphasized the importance of creating synergy between the US and Ukrainian defense sectors, as part of expanded cooperation between the two countries. "I think that this will allow us to add 2 plus 2 and get the answer 5," he quipped, using the Orwellian turn of phrase to describe this 'synergy' effort.
Over the next six months, the American consultant is expected to study the "culture" of Ukraine's military industry. "Today we start writing a new page in the history of the rapid development of Ukraine's defense complex," he said.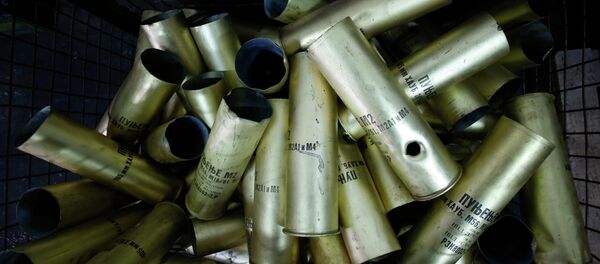 27 August 2016, 00:20 GMT
Beginning in 2015, Ukroboronprom has been making a concerted effort to transition to NATO standards for defense production.
Experts can't help getting the feeling that Tether's appointment at Ukroboronprom is either directly or indirectly connected to Kiev's recent diplomatic offensive to see the joint production of weapons with the US. Last week, Ukrainian Ambassador to the US Valeriy Chaly said that he had high hopes that Ukraine could "produce weapons in cooperation with the Americans on Ukrainian territory."
Accordingly, Tether's appointment may very well be Washington's effort to test the waters and get a real sense of the state of the Ukrainian military industrial complex, and whether there are any tasty morsels left within its mostly Soviet-era R&D and production capabilities.