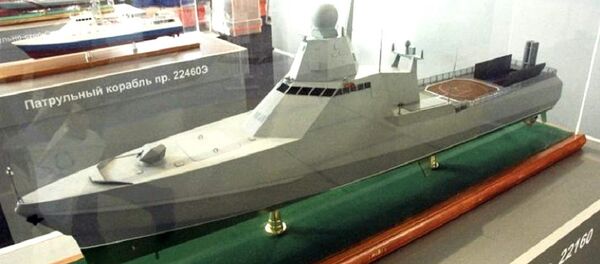 1 September 2016, 10:25 GMT
GSM, also known as Global System for Mobile Communications, is the most widespread digital wireless telephony technology in the world. It is a standard developed to describe the protocols for 2g cellular networks which use base stations to relay information with radiofrequency signals creating stable electromagnetic fields.
Metal objects cause disturbances in the fields. This is what the Rubezh monitors.
"If metal objects cross the electromagnetic field, base stations record the interference," an unnamed source told the newspaper. "Using the Doppler effect and triangulation, the Rubezh determines the coordinates of the object with high precision by analyzing the signals from base stations that recorded changes in the field."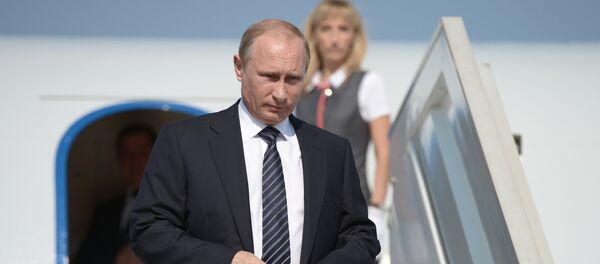 30 August 2016, 21:57 GMT
Once the Rubezh acquires and identifies the target, the system transmits the data to monitoring centers using GSM networks. These include the Russian Defense Ministry's National Defense Management Center, as well as command and control centers for air defense systems of the Russian Aerospace Forces.
Igor Kozlov, CEO of Ruselectronics, described the Rubezh as a "fully innovative" cost-efficient solution that will drastically enhance the capabilities of Russia's anti-aircraft and anti-missile defense systems. Ilya Kubatsky, a leading design-engineer at Ruselectronics, told Izvestiya that the Rubezh costs significantly less than warning radars that come outfitted on these systems.
"More than 250,000 cellular networks base stations are operational in Russia. This network is constantly expanding," Kozlov said.
The Rubezh system will also have a civilian application. It could be used to track civilian aircraft, assist in search and rescue operations following air crashes and improve fire safety.
Ruselectronics, a Russian state-owned company that produces up to 80 percent of all Russian electronics components, will showcase the Rubezh airspace control system at the upcoming Army-2016 expo that will be held on September 6-11.