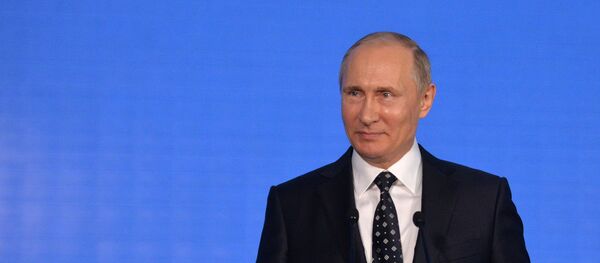 3 September 2016, 03:39 GMT
VLADIVOSTOK (Sputnik) — More than 200 agreements worth 1.7 trillion rubles ($26 billion) have been signed during the Eastern Economic Forum (EEF) in Vladivostok, Far East Development Minister Alexander Galushka said on Saturday.
"Over 200 agreements worth more than 1.7 trillion rubles were signed at Eastern Economic Forum attended by more than 3,000 people from 60 countries. The largest delegation — from Japan, followed by China, the third is the Republic of Korea [South Korea]," he said.
The EEF is currently underway on Russky Island near Russia's eastern city of Vladivostok. The forum, which runs through Saturday, has attracted participants from countries including China, Japan, South Korea, India, Vietnam, Australia, the United States and Singapore.