President Putin opined in an interview with Bloomberg at the Eastern Economic Forum that events from the last decade and a half show that the budding Western foreign policy theory of humanitarian interventionism, wars of liberation and outside efforts to bolster opposition to autocratic conditions result in fertile breeding grounds for terrorists and destabilize nation-states – with Iraq, Libya and Syria being the most prominent and graphic examples.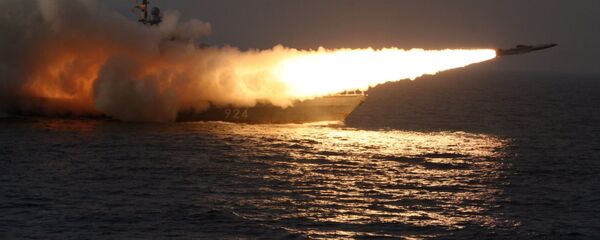 3 September 2016, 20:23 GMT
"I've always been of the opinion that you can't change things from the outside, regarding political regimes, power change," Putin explained. "I'm sure – and the events of the past decade add to this certainty – in particular the attempts at democratization in Iraq, Libya, we see what they led to: the destruction of state systems and the rise of terrorism."
The Russian President himself has faced challenges from Western foreign policy thinkers who claim to espouse a theory of outside intervention to facilitate a culture of increased democratization – such as Open Society Foundations' George Soros who had invested heavily in opposition media and entities inside of Russia which many in Moscow see as a thinly veiled effort to destabilize the government.
A similar cascade befell the regime of Viktor Yanukovych, the democratically elected leader of Ukraine, whose regime was ousted by the same "fifth column" forces of disruption that the leaks of George Soros files showed that the Hungarian-born billionaire advocated for and ultimately funded the creation of.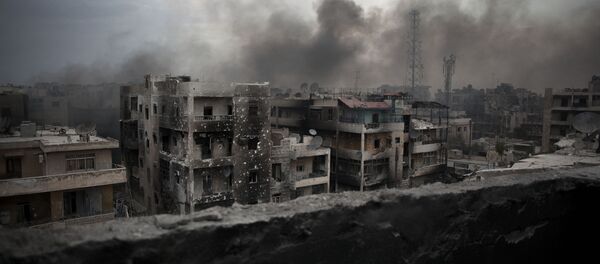 4 September 2016, 00:19 GMT
"Do you see any elements of democracy in Libya? Perhaps they will develop one day, hopefully. Or the ongoing civil war in Iraq – what is the future of Iraq in General? These remain big questions," said Putin in laying out his case. "The same goes for Syria. Every time we hear that 'Assad must go' (because someone from outside believes so), I can't help but wonder: What is that going to lead to?… Isn't it better to warm ourselves with patience and promote structural changes in society?"
The idea comes full-force with the regime change efforts in Iraq and Libya with former President George W. Bush calling the military campaign an effort to "liberate the Iraqi people" from the despotism of the violent dictator Saddam Hussein. A similar motive animated the Obama administration's push, an effort spearheaded by former Secretary of State Hillary Clinton, to force regime change in Libya so that pro-democratic forces could lead the country – instead it is a failed state controlled by Daesh (ISIS).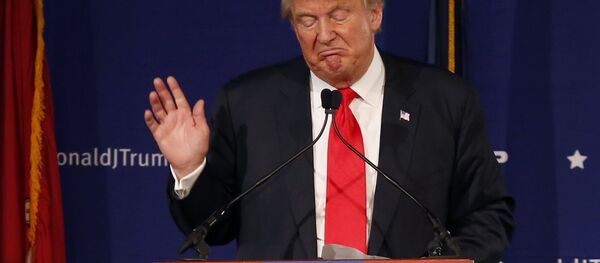 3 September 2016, 18:50 GMT
Speaking about democracy from the depths of despotism, Putin argued that "this won't happen today or tomorrow, but perhaps therein lies the political wisdom: holding horses and not leaping ahead, but gradually pursuing structural changes, in this case, in the political system of society."
The Russian President's argument makes sense even under Western political theology which is based on the notion of the rule of law and freedom of speech with a major precondition of being trust in institutions that are left stable enough to adapt to the needs and demands of the people.