A popular phrase in Germany is "Lugenpress" (Lying Press), which refers to media that doesn't tell the truth. 
Journalist Ulrich Teusch has coined a new phrase, "Lueckenpress" (Press with gaps), to describe the mainstream media in Germany. He written a book of the same name, called "Press with gaps: The end of journalism as we know it."
He told Sputnik Deutschland that rather than tell lies, Germany's mainstream media relies on a narrative of events which leads it to omit important news stories. This narrative becomes strengthened by succeeding news stories.
"If a narrative has been established, then it is very simple to increase it from time to time, to create a little campaign or even outright propaganda," he said.
"This is my main criticism of the mainstream media which exists in Germany and in other countries."
Teusch differentiates between different kinds of mainstream media, which are more or less connected to the political establishment.
"I distinguish between the mainstream within the mainstream, and mainstream which is outside it."
"This inner segment is more dominant. This is often bold and biased, closely related to politics, the state and business, and this is what I criticize. However, there is also another journalism, and here in Germany that is mainly (undertaken by) public broadcasters," Teusch said.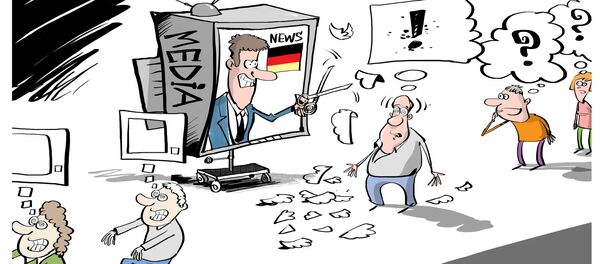 8 September 2016, 16:15 GMT
The development of the media industry has resulted in fewer narratives for the public to choose from, the author said. For example, in the early 1980s in the US, the media market was controlled by about 50 companies, but now there are only six.
Teusch said that in recent years he has observed several examples of Germany's development of news narratives.
"There was a very strong narrative regarding the crisis in Ukraine. However, even prior to that most of the news that came out of Russia was portrayed in a negative light, so this goes back further. In the book I use a term, 'Pre-propaganda,' which describes the run-up, a kind of preliminary phase from which you can quickly and easily build propaganda."
Teusch gave another example of Germany's narrative regarding Russia, that of the news coverage about the death of Russian opposition politician Boris Nemtsov last year.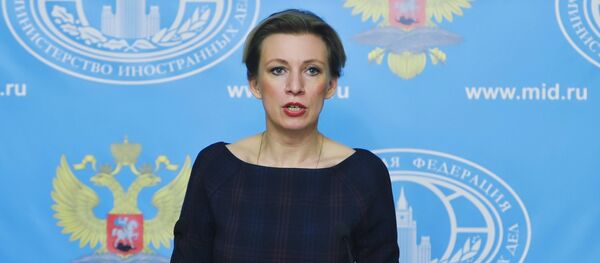 On February 27, 2015, Nemtsov, who occupied a number of senior positions in the Russian government in the 1990s, and was an active opposition politician in the 2000s, was shot dead in downtown Moscow.
Five suspects have been detained on suspicion of involvement in the murder while the alleged mastermind of the murder has been arrested in absentia and placed on Interpol's wanted list.
Teusch said that the German media gave extensive coverage of the murder, and even openly suggested that the Russian government was somehow involved in Nemtsov's killing.
However, a few weeks later, a prominent critic of the post-Maidan government, Oles Buzina, was gunned down in Kiev by masked gunmen. His death was barely reported by the German media, Teusch said.