WASHINGTON (Sputnik) — In a ten-minute segment on King's "PoliticKing" program, Trump denied criticism by his rival, Democratic nominee Hillary Clinton, that he was too close to Russian President Vladimir Putin, and condemned what he deemed has been media dishonesty.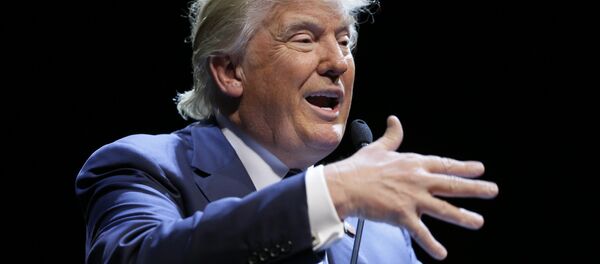 9 September 2016, 12:39 GMT
The Republican presidential nominee dismissed Clinton's accusations that Russia is attempting to influence the US presidential election.
Trump, speaking by phone, also talked about US foreign policy, presidential politics and terrorism.
ABC News on Friday ran the headline "Trump's Putin Praise Continues" and failed to cover the substance of the interview. Instead, the website claimed the conversation "ended on a strange note" and reluctantly noted that Trump told King he does not dislike Clinton.
Business Insider's political column erroneously identified RT America as Russia Today and stated it was "Kremlin-backed."
Despite being broadcast on RT, King's show is produced by Ora TV, a venture jointly founded by King and funded by a Mexican business venture.
The Wall Street Journal declared in its opening paragraph that RT America is "controlled by the Russian government," elsewhere repeatedly described the network as a propaganda tool.
The Huffington Post, whose founder Arianna Huffington has called the potential Trump presidency an existential threat, called the appearance "the latest in an odd series of moves" by the Republican nominee.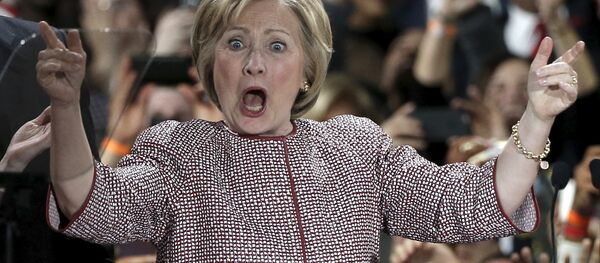 10 August 2016, 16:27 GMT
Additionally, the outlet claimed that the Trump campaign "hasn't tried to distance itself from the Russian leader [President Vladimir Putin]," using as evidence Trump's praise for Putin's leadership and popular support in his own country.
CNN, The Hill and Politico, all considered stalwarts of US political reporting, emphasized RT's state funding before covering the substance of Trump's remarks.
Notably, The Washington Post focused on Trump's comments about US media; when asked by King what he found most surprising about the presidential race, Trump criticized the dishonesty of the US mainstream media.