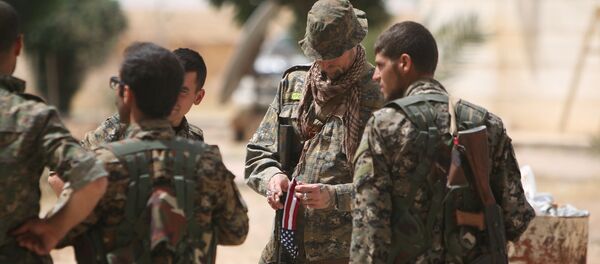 10 August 2016, 18:27 GMT
MOSCOW (Sputnik) — Central Intelligence Agency (CIA) Director John Brennan said that Russia was a "formidable adversary" to the United States and called for the US-Russia cooperation in some spheres.
"Russia is a formidable adversary in a number of areas, also there are areas that we need to be able to work with Russia, specifically in Syria," Brennan told the CBS television broadcaster in an interview published Sunday.
According to Brennan, the United States should be "very wary of what the Russians might be trying to do in terms of collecting information in that cyber realm as well as what they might want to do with it."
However, Brennan did not mention an alleged Russia's link to the Democratic National Committee (DNC) email dump by WikiLeaks.
Earlier in September, US Democratic presidential candidate Hillary Clinton blasted Russia for allegedly meddling in the US election in favour of Donald Trump, citing "credible reports" that, she claimed, link Moscow to the DNC email dump by WikiLeaks.
In July, the DNC server was hacked and the contents were released through WikiLeaks, revealing a sustained effort of top Democratic Party officials to undermine the campaign of US Senator Bernie Sanders in favour of giving the party's presidential nomination to Clinton.
Russian officials have denied accusations that they were involved in the hack, calling the rumours "absurd." Russia has also denied any interest or intent to meddle in the internal affairs of the United States, including the November 2016 presidential elections.