The new bomb, dubbed "Drill" is virtually invisible to radar and has a range of over 30 kilometers.
"It has no engine. When dropped, it acquires its target and zooms in with the help of the GLONASS global positioning system. The cluster charge opens up at an altitude of 250 meters. I hope that the bomb will pass all the tests already before this year is out," Vladimir Porhachev said.
The Drill is 3 meters long, almost half a meter wide and weighs 540 kilograms. The dropping altitudes range from 14 kilometers to just 100 meters. The bomb is equipped with heat-seeking and radar-based elements and is immune to radio-electronic countermeasures.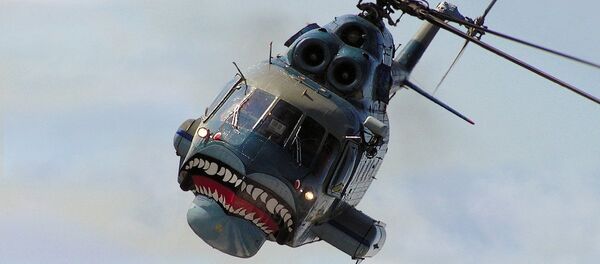 Even though the Drill's effective range of 30-plus kilometers is four times less than that of America's GBU-39 gliding bomb (110 km), its explosives-per-mass ratio is better.
The Drill, developed primarily for the T-50 new generation fighter, is a stealth bomb, which means that it will not be detected by infrared-homing antimissiles, even though it will be less invisible on radar.
And, finally, it is packed with 15 individually targeted cluster sub-munitions, each weighing about 20 kilograms, which means that it does not fall under the provisions of an international convention banning the use of cluster bombs.
Russian sub-munitions are way smarter than their US counterparts because they can find and destroy targets that produce no infrared emissions. Moreover, when dropped on a tank battlefield the Drill's friend-or-foe identification system will only hit enemy tanks without harming its own.
Moreover, the Russian sub-munitions are considerably more destructive than their American versions, with a single cluster capable of taking out up to ten tanks – almost twice as many as America's AGM-154, the newspaper wrote.
The Drill's cluster charge can also carry bunker-bursting BETA-M elements, all making the Drill a totally unique weapon.