On Friday, former Senate President of Haiti, Bernard Sansaricq explained to a crowd of Donald Trump supporters that Bill Clinton had tried to bribe him in order to get the politician to side with the White House regarding the 1994 military invasion of the island country.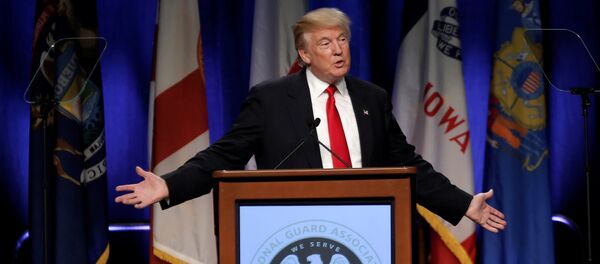 18 September 2016, 18:33 GMT
Sansaricq detailed that he spoke with Clinton confidante and former New Mexico Governor Bill Richardson who the White House had sent in hopes of "appeasing" the Haitian politician to side against the nation's military regime. The former Haitian legislator begged Richardson to "take the message back to President Clinton" to not invade the Haiti for fear it would destabilize the country.
A week later the American embassy reportedly sent an anonymous message back to Sansaricq, according to his testimonial at the Trump supporter event, saying that if the politician sided with the White House plans to invade then he would become "the richest man in Haiti."
Sansaricq, who later immigrated to the United States and is now an American citizen, said that he declined Clinton's offer because he "loved his country." The former Haitian lawmaker went on to an unsuccessful run for US Congress in Florida in 2012 on the Republican ticket.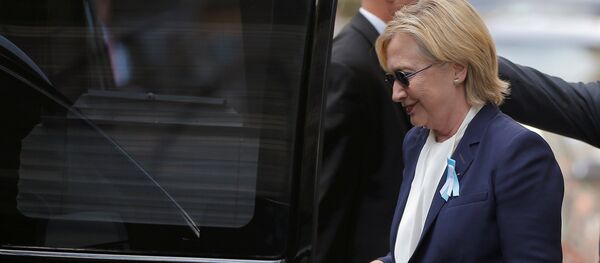 18 September 2016, 18:28 GMT
Not only did the former Senate President of Haiti suggest that Bill Clinton attempted to bribe him in 2012, but he also said that the Clinton Foundation withheld "billions of dollars" in donations from Haiti.
It is impossible to determine whether these allegations are true because the Clinton Foundation has never undergone an independent audit of their finances such that it could be determined that all of the proceeds reported as donated and transferred to various charities represents a full accounting of receipts.
The Clinton Foundation has frequently faced allegations of malfeasance for their work in 2010, during which time Hillary Clinton served as the Secretary of State, after reportedly raising $30 million for Haiti relief projects that many locals say never fully materialized while others point to luxury hotels that were allegedly constructed with relief funds in order to benefit the country's ruling establishment.
The Daily Caller reports that the Clinton Foundation and Bill Clinton have not responded to the serious allegations levied by the Haitian politician.
​