"It is hard to reach agreements on joint military and political activities when there is no trust. Due to different circumstances, partly linked to Syria, Russian and American militaries do not trust each other. A diplomatic deal will only work if everything has been perfected down to the last detail and there is a clear verification mechanism for every single step. This can replace the lack of trust," he said.
John Kerry and his team appear to have been genuinely intent on reaching an agreement with Moscow. This is why they were ostensibly working on devising such a mechanism.
"The US military clearly does not share this point of view. US military commanders are not going to adhere to anything and do not trust their Russian counterparts," the analyst added.
An airstrike of US-led coalition planes on the Syrian Arab Army's base in the city of Deir ez-Zor appears to back this assessment. On Saturday, two F-16 fighter jets and two A10 ground attack aircraft launched airstrikes against Damascus-led forces besieged by Daesh in a strategically important city, leaving at least 62 Syrian servicemen killed and more than 100 wounded.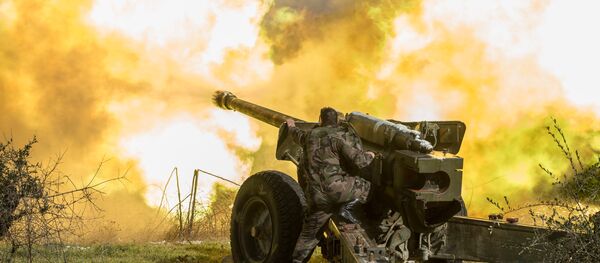 20 September 2016, 03:35 GMT
The Pentagon stopped the raid as soon as Russian military commanders contacted their American counterparts, warning them that they were in fact targeting the SAA and not Daesh. The US Central Command later issued a statement calling the attack unintentional, but many experts and officials in Russia, Syria and elsewhere
doubt
that the airstrike was a mistake.
This is not to say that the breakthrough ceasefire deal unveiled on September 9 will necessarily crumble. US President Barack Obama, according to Lukyanov, is interested in making the agreement work since he does not want to leave the war-torn country "in a complete deadlock."
"I think that Kerry is determined to reach an agreement [with Russia] and enjoys the president's backing. But the Pentagon has a different point of view," he added.
© Sputnik / Michael Alaeddin
 / Go to the mediabank
Ramouseh district in south Aleppo liberated by the Syrian army. (File)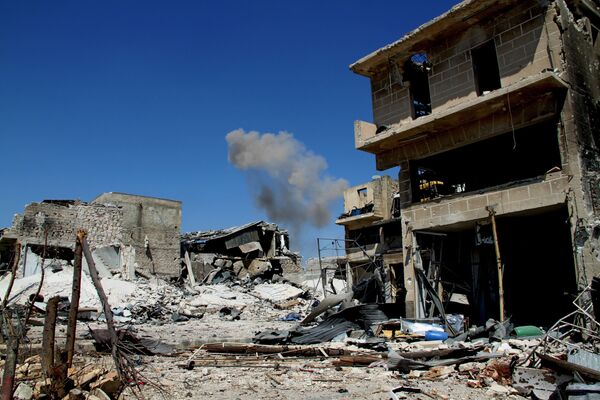 Ramouseh district in south Aleppo liberated by the Syrian army. (File)
© Sputnik / Michael Alaeddin
/
Rumors that the Pentagon and the State Department did not see eye to eye on the Syrian deal surfaced last week, with US defense officials particularly wary of the military cooperation aspect of the deal.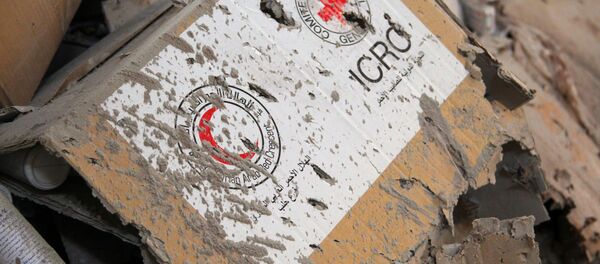 20 September 2016, 02:49 GMT
"That mistrust resides most deeply in [Secretary of Defense Ashton] Carter, who officials familiar with the Russia negotiations said almost single-handedly delayed Friday's final agreement with his repeated questions during the conference call" with John Kerry, the Washington Post
reported
.
Semen Bagdasarov, director of the Center for Middle Eastern and Central Asian Studies, viewed the Lavrov-Kerry agreements as unviable from the start. The analyst named the issue of determining what groups should be considered terrorists and what could be viewed as moderate opposition as the key point of contention between Russia and the US.
"This deal has always lacked the basis for its implementation," he said. "The deal was built on sand. It was doomed to crumble and this is exactly what happened."
Bagdasarov was also pessimistic when it comes to the political peace process in Syria. "It's great for diplomats. They talked, they offered pizza to journalists. It was a nice gesture. But the differences are very deep. It's impossible to reach a compromise. The resolution of the Syrian crisis will only be possible through war," he said.