The French MP also said that the attack looks like "an operation that the US deliberately carried out to once again weaken [Syrian President Bashar] al-Assad. It is a wellknown fact that the Syrian Arab Army has been fighting against the Islamists in this region for some time and today [Syrian servicemen] have become the main victims of US bombing campaigns."
The lawmaker noted that we will never know the truth about the attack, whether it was deliberate or unintended.
"But, you know, with all the resources that US intelligence services have such errors I think look more like a warning than a mistake," he observed.
Mariani further noted that the West should disengage itself from the Middle East and let local powers resolve existing conflicts.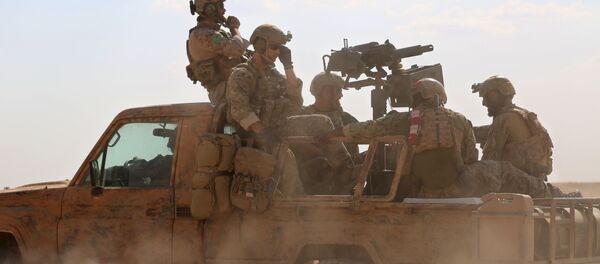 20 September 2016, 09:27 GMT
On Saturday, two F-16 fighter jets and two A-10 ground attack aircraft launched airstrikes against Damascus-led forces besieged by Daesh in a strategically important city of
Deir ez-Zor
, leaving at least 62 Syrian servicemen killed and more than 100 wounded. The incident marked the first time that the US-led coalition directly attacked Damascus-led forces.
French journalist and Middle East expert Christian Chesnot noted that the duration of the attack (50 minutes), the number of planes involved and the fact that 62 Syrian servicemen died as a result cast doubts on the Pentagon's claims that the Deir ez-Zor attack was a mistake.
Like many others, he also pointed to the Pentagon's technical capabilities that seem to indicate that the airstrike could not have been unplanned.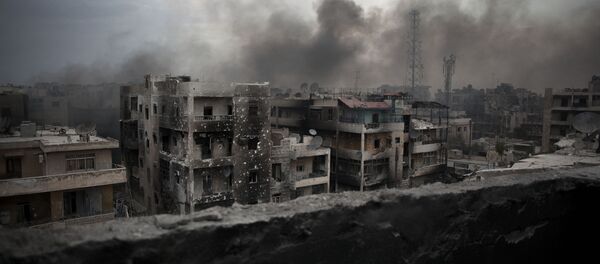 20 September 2016, 07:31 GMT
"There are many questions regarding this operation since the US has satellites and radars," he said. "Americans say that it was a mistake; Russians call it a provocation. The truth could lie somewhere in the middle."
Chesnot referred to the September 17 airstrike as an "extremely important" military incident that will have repercussions. He also said that by attacking government forces in Syria one is in fact helping Daesh, but doubted that the US genuinely wanted to help the brutal group that carved a caliphate out of Syria and Iraq.
"Perhaps there is a rivalry between the Pentagon, which was against the deal brokered by Russia and the US, and the State Department that could have possibly made concessions [to Moscow]. Quite possibly the US feels that Russia is calling the shots in Syria and this has to be stopped," he suggested, referring to possible reasons behind the attack.