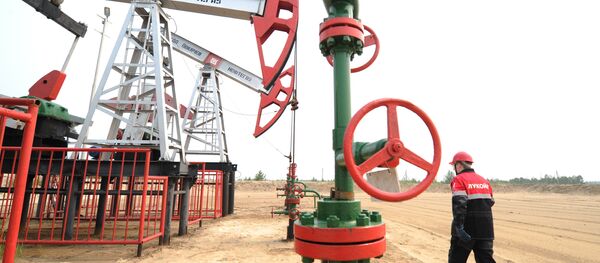 5 September 2016, 13:26 GMT
TYUMEN (Russia) (Sputnik) — Russia's one-day oil production reached record figures earlier in September, Russian Deputy Energy Minister Kirill Molodtsov said Wednesday.
"On September 8, Russia reached a historic maximum [of oil production], we have started producing more than 11 million barrels per day," Molodtsov said at the Tyumen Oil and Gas Innovation Forum.
He added that Russia's production volume was 11.085 million barrel oil per day as of Tuesday.
On September 12, the Organization of the Petroleum Exporting Countries (OPEC) said in its Monthly Oil Market Report that Russian oil output was expected to reach an average of 10.99 million barrels of oil per day in 2016.