President Barack Obama used a fictitious name when sending correspondence to Hillary Clinton along her private email server during her tenure as Secretary of State revealing that the White House has repeatedly lied about being in the dark regarding Clinton's email arrangement and raising the question whether the sitting US President may himself have legal liability for mishandling state secrets.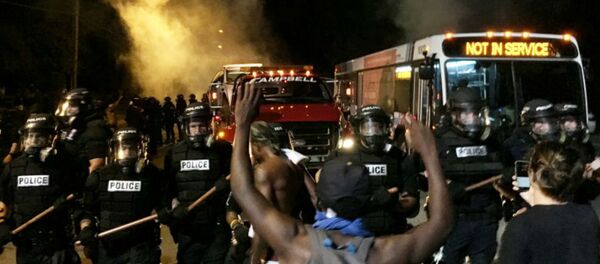 24 September 2016, 18:26 GMT
According to the nearly 200 pages released by the FBI on Friday, buried during the low point of the news cycle when media outlets have limited reporters on hand to ask question and the nation remains distracted with terror, the protests in Charlotte, and the first presidential debate on Monday, President Obama knowingly used a pseudonym when sending or receiving emails through Hillary's private server.
Hillary's top aide, Huma Abedin, reportedly expressed horror upon learning that the email chain was coming from the US President having first noticed Clinton's exchanges with an unrecognized sender on June 28, 2012 – in the last year of Hillary's term as Secretary of State.
"Once informed that the sender's name is believed to be [a] pseudonym used by the president, Abedin exclaimed: 'How is this not classified?'" the report details.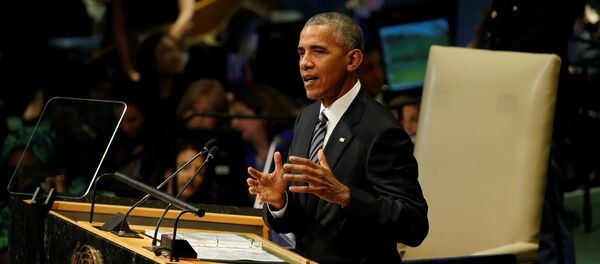 24 September 2016, 17:47 GMT
According to Politico, the US State Department refuses to release the email exchanges between President Obama and former Secretary of State Hillary Clinton citing "presidential communications privilege," a variation of executive privilege that provides an exemption from the Freedom of Information Act.
The fact that the documents are deemed too sensitive by both the State Department and the White House for release to the public it begs the question why these documents were nonetheless suitable for placement on a unsecured email server that FBI Director James Comey explained before Congress lacked even the security protections one would expect from a commercial email server such as "Gmail."
The files from the FBI also shows that an employee at Platte River Networks discussed a change in the document retention policy regarding Clinton's email server calling it the "Hillary Cover-Up Operation" which along with social media discoveries of an IT staffer researching how to mask files by asking in a discussion board point to the "intent" which the FBI previously suggested was lacking in deciding against pursuing charges against Hillary Clinton.

24 September 2016, 15:55 GMT
"The fact that an IT staffer maintaining Clinton's secret server called a new retention policy designed to delete emails after 60 days a 'Hillary cover-up operation' suggests there was a concerted effort to systematically destroy potentially incriminating information," said Jason Miller, senior communications advisor for the Trump campaign in response to the FBI document release.