"Obama had good reason to resent Russia's increasingly assertive foreign policy in the Middle East and elsewhere, and to imagine it might backfire on its architect, President Vladimir Putin," journalist and historian Michael Petrou wrote for the National Post. "The US president clearly hoped an overstretched Russia would get its fingers burned in Syria and emerge chastened from its adventure in Middle East counterinsurgency."
Policymakers in the US were in for a rude awakening as Russia's limited military engagement in the war-torn Arab nation turned into a success, enhancing Moscow's standing beyond Syrian borders.
"Russia didn't get stuck in a Syrian quagmire. It applied a limited amount of military force to great effect, reversing the tide of the civil war and ensuring Assad will not go unless Putin agrees. From Moscow's perspective, the Kremlin's intervention worked out just fine," he said.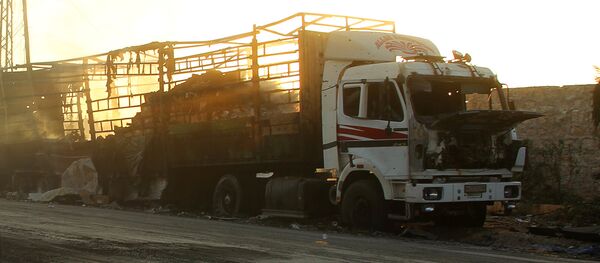 25 September 2016, 09:09 GMT
Russia's latest success came earlier this month when Foreign Minister Sergei Lavrov and US Secretary of State John Kerry reached an agreement that was meant to reduce violence in Syria through a large-scale ceasefire and subsequent joint Russian-US military operations against al-Nusra Front and Daesh.
Although the ceasefire deal has teetered on the brink of collapse, "it's already accomplished much for Russia – and for Moscow's ally, Assad," the journalist said, calling Russia "the biggest winner."
"Regardless of what happens next regarding a ceasefire, Putin has maneuvered the US into agreeing to join Russia's supposed quagmire. Obama looks weak, a US president forced to respond to Russia's moves in the Middle East, and Putin has solidified his status as an indispensable arbitrator of Syria's fate," he said.
The journalist also said that Russia's campaign in Syria is "part of a larger goal of forging a bigger role" for the country in the Middle East. As part of these efforts, Moscow has improved its relations with regional stakeholders, including Iran, Turkey, Israel and even Saudi Arabia despite the fact that some of these countries are at odds with each other.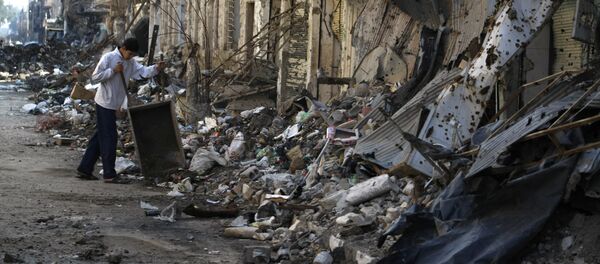 25 September 2016, 07:49 GMT
The journalist further mentioned that Moscow's success in the Middle East has resulted from Washington's disengagement from the region. Obama was elected on a promise of a more reserved foreign policy at a time when the nation was tired of America's years-long military engagements in Afghanistan and Iraq that helped to produce more chaos and did nothing to bolster the US' national security.
"Russia is there … because the US isn't," Petrou observed, citing an unnamed diplomat from the Middle East.