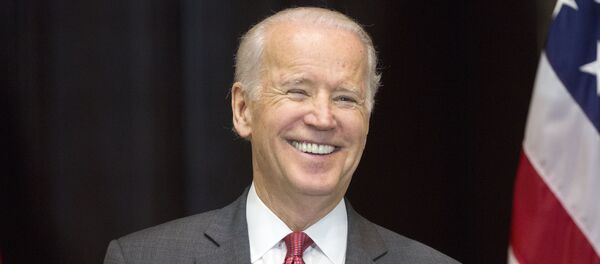 During a meeting with Edita Tahiri, who leads a Kosovo delegation at the talks, Apostolova said bringing the Kosovo opposition on board could help speed up the negotiations.
In an interview with Sputnik, Kosovo political analyst Stefan Filipovic said that bringing the opposition into the talks would undermine Serbia's position and encourage the opposition parties in Belgrade to demand a place for themselves at the negotiating table.
"I can't imagine Vojislav Seselj's radicals and members of the right-wing Dveri movement sitting next to Kosovo radicals from the Self-Determination party," Stefan Filipovic told Sputnik.
He added that he would not be surprised if the Albanians brought tear gas to the talks after repeated cases of tear gas being used during parliamentary sessions in Pristina.
"No kidding! I believe they would do it because this has been their strategy from the very start. They use the Self-Determination party to block all normalization agreements," Filipovic emphasized.
Kosovo Minister for Communities and Repatriation Dalibor Jevtic also criticized the EU idea as "very bad."
"I don't see how the Kosovo oppositionists can contribute to the negotiations in Brussels as our opposition parties have a most radical way of pushing through their ideas. Well, maybe someone wants to have the scenes we see taking place in the streets of Kosovo now happening also in Brussels," Jevtic said.
Many local observers are now saying that Kosovo's accession to the EU has slowed down, just like the process of visa liberalization.
The migrant crisis and the terrorist threat are a major headache for the European Union, and have been compounded by Britain's decision to leave the bloc.
Euroscepticism is on the rise and many high-ranking politicians now admit that the European Union could eventually fall apart.
Foreign policy experts in Pristina believe that the emerging problems could harm the region's chances of joining the EU now that Belgrade is already in talks to join the 27-nation bloc and all the self-proclaimed republic Kosovo has achieved so far is an agreement on stabilization and association with Brussels.
"To be able to agree the sides need to be on an equal footing. We hope that the positions of Belgrade and Pristina will be taken into consideration by our friends in Europe and the US and that they will do all it takes to help us," a source in the Kosovo delegation told Sputnik.