Bozdag said that 7,000 people have been processed so far, and one new courtroom is already under construction in the town of Sincan.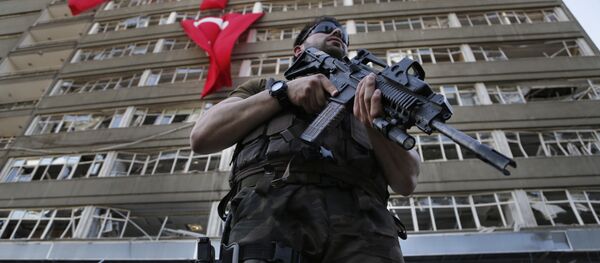 16 September 2016, 22:47 GMT
"We will build new courthouses as needed… Some defendants [will] be prosecuted for membership in a terror organization," he told Turkish private television company NTV.
Members of the military, media, local government officials and other have been detained, and Ankara has asked Washington to deport Fethullah Gulen, a Saylorsburg, Pennsylvania-based businessman and cleric, who authorities insist organized the botched overthrow.
In August, US Vice President Joe Biden visited Ankara to reassure the Turkish government of America's cooperation, and asked for their patience in the extradition process. After meeting with Turkish Prime Minister Binali Yildirim, Biden said he understood the "strong feelings" about Gulen in Turkey and said that the US has "no interest whatsoever in protecting anyone who has done harm to an ally. None." Biden added, however, "But we need to meet the legal standard requirement under our law."
Biden explained, "Our legal experts are working right now with their Turkish counterparts on the production of and the evaluation of material and evidence that needs to be supplied to an American court to meet the requirements under our law in the extradition treaty to extradite Gulen."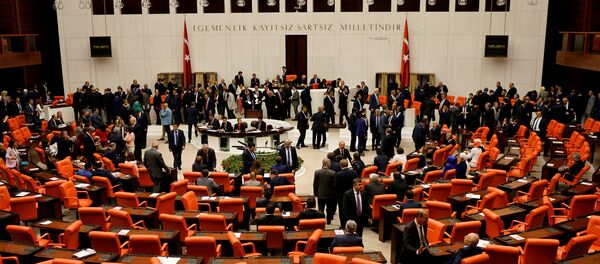 16 September 2016, 00:02 GMT
A former supporter of President Recep Tayyip Erdogan, Gulen has denied any involvement in the attempted coup, in which some 240 were killed. Ankara has labeled Gulen a terrorist and claims that the cleric is responsible for "ordering and commanding" the plot.
Yasin Aktay, deputy chairman of the Justice and Development Party told Al Jazeera in August, "The testimony of the suspects who were arrested red-handed and documents we gave them are clear. If you add the statements of Gulen regarding the goal of his organizational movement, we believe there is nothing to question. Strong American intelligence should be well aware of who he really is."