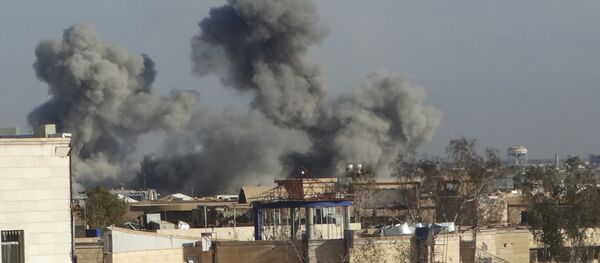 27 September 2016, 12:55 GMT
MOSCOW (Sputnik)
–
The death toll from the airstrike, which took place on September 17, was initially put at 62.
But according to Shaaban, who was speaking to the RT broadcaster, more than 80 Syrian soldiers died when US planes hit their positions.
She added that the United States violated Syria's sovereignty and showed aggression toward the country and its citizens by conducting military operations without the government's consent.