Radio Sputnik's Brian Becker discussed the implications of Kirby's remarks with political analyst Marwa Osman and Loud & Clear producer Walter Smolarek.
At the daily media briefing on Wednesday, former Pentagon Press Secretary and current State Department spokesperson John Kirby said: "The consequences are that the civil war will continue in Syria, that extremists and extremist groups will continue to exploit the vacuums that are there in Syria to expand their operations, which will include, no question, attacks against Russian interests, perhaps even Russian cities, and Russia will continue to send troops home in body bags, and they will continue to lose resources — even, perhaps, more aircraft," he said.

30 September 2016, 18:54 GMT
That statement has been widely perceived as a veiled threat. In particular, Russian Foreign Ministry spokesperson Maria Zakharova asked on her Facebook page, "Don't you think that such ventriloquism about 'body bags,' 'terrorist attacks in Russian cities' and 'loss of aircraft' sounds more like a 'get 'em' command, rather than a diplomatic comment?"
Russian Defense Ministry spokesperson Igor Konashenkov responded to Kirby's statements, saying, "Concerning Kirby's threat about the possible loss of Russian aircraft, and sending Russian soldiers home 'in body bags,' I will say that we are well informed on where in Syria, including in Aleppo Province, and exactly how many 'unadvertised' specialists are engaged in operational planning and commanding the militants."
"Naturally, one can continue to keep telling us they are stubbornly but ineffectually trying to separate Jabhat al-Nusra from the 'opposition.' However, if there are attempts to make good on these threats, it is far from being a fact that the militants will have either body bags or time to save their skins," he added.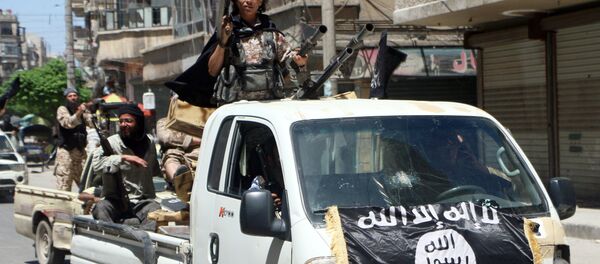 30 September 2016, 20:27 GMT
Kirby's statements coincide with the release of an
interview
with Abu Al Ezz, a field commander of the former Nusra Front, a terrorist organization that now brands itself under the title "Jabhat Fateh al-Sham."
"Yes, the US supports the opposition [in Syria], but not directly. They support the countries that support us. But we are not yet satisfied with this support," Abu Al Ezz told the Koelner Stadt-Anzeiger newspaper.
Marwa Osman told Radio Sputnik's Brian Becker that the White House rhetoric indicates that there remains a very high risk for all-out war between Russia and the US.
The US appears to have lost interest in sustaining the ceasefire, according to Loud & Clear producer Walter Smolarek, joining Becker and Osman in the discussion. Smolarek suggested that the recent US air strike on Assad's forces, that resulted in a Daesh advance, was intentional.
"The Pentagon effectively vetoed the decision from the political leadership, the State Department," he said.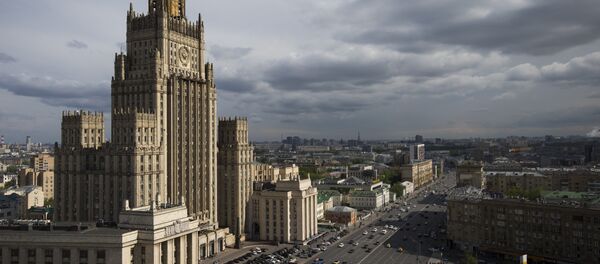 30 September 2016, 07:03 GMT
According to Smolarek, disrupting the Syrian ceasefire was necessary, because if peace had continued, a joint US-Russia cooperation center would be mandated, requiring intelligence sharing. In light of this possibility, the US and Russia would be perceived as military allies. That end result, in Smolarek's eyes, is not what the Pentagon wants, as the US military repeatedly paints Russia as its primary and ongoing military threat, and, using Moscow as its excuse, consistently demands an "enormously expanded budget" and more "extremely expensive weapons."
But the Pentagon is playing with fire, according to Osman. US Navy ships in the vicinity of Russian territory are a direct threat, she says, and these provocations have become the Pentagon's favorite game, considering its support for unreliable violent religious fundamentalists in Syria.
And throughout this military gamesmanship, the ongoing Syrian civil war worsens, spinning out of control, Osman said. The so-called moderate extremists cannot be controlled, as evidenced by how they "make promises and don't stand up to them."
Islamic terrorists in Syria, including Daesh and Jabhat Fateh al-Sham — the latter another name for the internationally-recognized terrorist organization Jabhat al-Nusra — are driven by the religious doctrine of Wahhabism, which depends on fatwas, an opinion issued by a mufti, or religious leader, that becomes a demand or law to his followers.
"Any fatwa can be issued, and they just can do whatever they want," Osman stated.