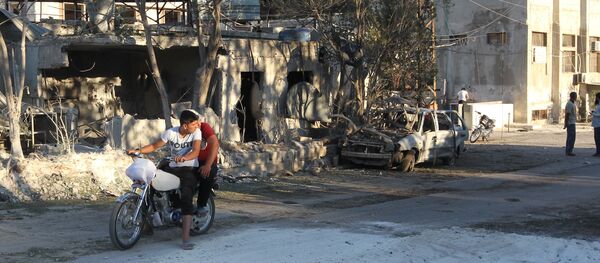 3 October 2016, 12:47 GMT
Russia launched its
counterterrorism operation
on September 30, 2015, following a request from Damascus at a time when armed radical groups were on the offensive in key Syrian provinces and the fate of the government appeared grim.
The militants held the initiative on the Syrian battlefield thanks to support from Qatar, Saudi Arabia and Turkey, Dannura explained, adding that the rebels are a stone's throw away from key urban centers.
Russia's involvement was instrumental in helping government-led forces and their local allies break the tide of the years-long war. "The Russian Aerospace Force changed the agenda in Syria," the analyst confirmed.
Moscow prevented radical groups active in Syria from making further advances, the analyst added. Russian-led efforts have helped to "improve the overall situation in the country, ensure stability in many regions and improve the morale of the Syrian Arab Army and its allies."
Many in Syria think that Russia "saved the country from repeating the fate of Libya, the Balkan nations and Iraq," he observed.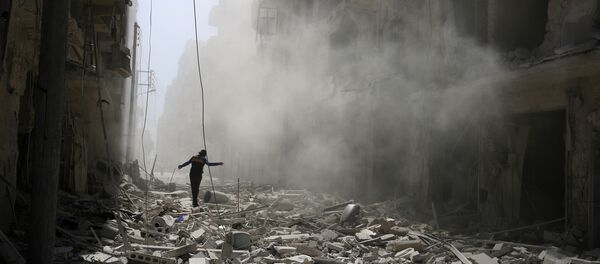 3 October 2016, 11:54 GMT
Dannura went further by saying that Russia is also trying to foil external efforts to overthrow President Bashar al-Assad. In Syria, Russia is "fighting against attempts to use terrorism as a means to depose governments," the analyst said. 
Russian officials have long stated that the Syrian crisis could only be resolved through diplomacy and an inclusive dialogue without preconditions. The Kremlin has also insisted that the Syrian people are the only ones who can determine the fate of their country and choose its leaders.